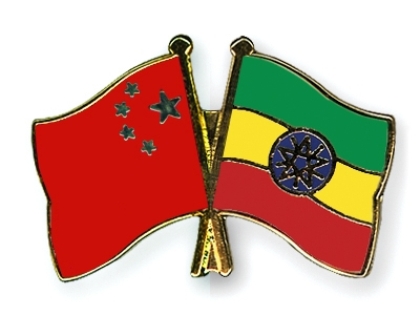 China established the diplomatic relations with Ethiopia on November 24, 1970. After the setting up of the diplomatic relations it has seen an overall good relationship between the two countries. Ethiopia and China have signed a Memorandum of Understanding (MoU) to cooperate in maternal and child health, post graduate program expansion and medical equipment donation.
The economic and technological cooperation between China and Ethiopia was started in 1971 and up to now China has already built for Ethiopia the highway, veterinary station, power station and water-supply projects and so on. The Chinese companies started to take up undertakings there in 1986. Up to the end of 2002, the undertakings contracted by the two parties came to a total value of US$ 710.67 million.
The agreement, part of Chinese plan to establish 20 hospitals in 20 African countries, also enables the government of China to establish a trauma center at the Tirunesh Beijing Hospital.
Signing the agreement Health Minister Prof. Yifru Berhan said : "Since high traffic accidents are common, I think this is a strategic center where patients can get better service."
The minister also expressed his contentment for the expansion of collaboration with China not only in maternal and child health but beyond in specialty training in which Ethiopia is planning to engage in over 20 medical schools.
China will establish the trauma ward and the nursing unit within the Tirunesh Beijing Hospital which would enhance hospital trauma care capacity and at national level as well.
Chinese National Health and Family Planning Commissioner Wang Peian also said : " The relations between Ethiopia and China has rapidly developed with increased political mutual trust and fruitful cooperation."
The commissioner said that the Chinese medical team is working hard to promote the partnership between the two countries.
Recently, a 15- member high level medical team from the department of neurosurgery and other departments from the Hunan province carried out successful medical services at the Tirunesh Beijing Hospital.