Chinese Merchants Eyes 40 Percent Stake in Ethiopian Eslse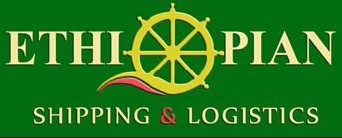 By Tamrat G. Giorgis
China Merchants Holdings is in hot pursuit to acquire no less than a 40pc stake of the Ethiopian Shipping & Logistics Services Enterprise (ESLSE), a state-owned monopoly with a near complete control of the logistics business, sources close to the deal disclosed to Fortune.

The Hong Kong registered Chinese state-owned company, a subsidiary of China Merchants Group (CMG), is currently undertaking due diligence work, aiming to determine the value of the ESLSE. Headquartered on Ras Mekonnen St., the Enterprise which was amalgamated in 2012, comprises three lines of business: shipping, maritime and dry ports.

The flag bearer of the Enterprise, the Ethiopian Shipping Lines (ESL), launched its operations 52 years ago as Ethiopian Imperial Shipping Company, with a fleet of three vessels. Last year, the company called on 260 ports, operating 11 vessels and chartering slots, and lifting 1.4 million tons of cargoes, mainly from Far East routes, as well as Middle East and the Indian sub-continent.

In its latest disclosure, the Enterprise has shown revenues of 16.5 billion Br, registering a net profit of 1.29 billion Br. However, the company's current market value is yet to be determined as China Merchants prepares to acquire a slice of the company.

The Chinese company first moved to the East African market after it acquired 23.5pc of the Port of Djibouti in 2008 for 185 million dollars, which also owns two-thirds of Doraleh Container Terminal. If CMG is successful in its bid, its presence in the Ethiopian company will pave the way for its consolidation of both infrastructure and operations in the growing market in the Horn of Africa, according to maritime experts.

The Ethiopian Government has an incentive to generate foreign currency from the transaction to address its chronic shortfalls in its balance of payment. But more importantly, it has been trying to bring foreign expertise to address the bottleneck in the logistics corridor, a subject of gross dissatisfaction among customers.

Close to 56pc of the company's customers were dissatisfied with its services while 19pc were very dissatisfied when surveyed in February 2015 by Tadesse Kenea and Girma Gebresenbet, for their paper submitted to the Swedish University of Agricultural Science, Energy & Technology Department. One of the main complaints remains competence and infighting among senior management members of the company, sources in the company said.

Enjoying a state shelter from international competition, the ESLSE has evolved to control the logistics corridor with the implementation of multi-modal transport services. Almost all inbound cargoes are transported and facilitated through the different entities under the Enterprise when Ahmed Tusa, chief executive officer (CEO), arrived five years ago.

Moved from the Ministry of Trade following a rather vexatious experience, Ahmed was burdened with the task of running a mammoth corporation despite no prior experience in either of the operations under it. But he has proven to be a pleasant surprise to even skeptics.

"He was a fast and good learner, despite not being a CEO type," said a person who has worked with him. "No doubt he is a great listener."

Ahmed was trying to fill the shoes of Ambachew Abraha, CEO of ESL for over a decade before he retired in 2010. Ambachew grew up in the industry starting out as a cadet, eventually earning the respect of many in the maritime industry.

Nonetheless, Ahmed's responsibilities were far broader than what his predecessor was in charge of. He had to oversee the operations of shipping, maritime and transit, dry ports as well as the Commerce Transport S.C., which was added later on to his portfolio. Ahmed recalled his challenges in taking over the company when much of the amalgamation was at its "early stage."

"There were a lot of work culture issues that needed to be addressed instantly," Ahmed told Fortune. "There was also the challenge of insufficient infrastructure. The dry port was not sufficient to store the containers that we serviced."

Indeed, few months after his arrival, ports in Djibouti were congested with a record high number of over 20,000 containers. Ahmed is aware of criticism that he is reluctant to make decisions. But he believes he is the type who wants to get complete information before making his decisions.

"If I didn't make decisions, none of what has been accomplished by the Enterprise would have been realized," Ahmed told Fortune.

To his credit, both revenue and net profits of the company have doubled during his five-year tenure. He is particularly proud of his role in operationalizing the multi-modal transport system, a controversial policy of the government entrusting the Enterprise to be responsible for cargoes from ports of call all the way to inland dry ports, mainly in Modjo. Expanding the dry ports to other areas in Samara and Dire Dawa and streamlining their operations would be parts of Ahmed's legacy when he moves on to his next responsibilities.

He is now moving on to run the revenue bureau of the Oromia Regional State, leaving behind ESLSE in the hands Mesfin Tefera, now acting CEO. Mesfin, from the maritime and transit department of the Enterprise, was appointed to the office by Werqneh Gebeyehu (PhD), board chairman of the Enterprise up until November 30, 2016. Werqneh himself handed over at the same time his position place as a chairman to Ahmed Shedie, who was recently appointed to serve as Minister of Transport. Werqneh was Minister of Transport for over five years. He is currently serving as the Minister of Foreign Affairs.

Mesfin's appointment is however unexpected and rather a surprise to people familiar with the Enterprise. Alemu Ambaye, chief engineer and vice CEO, has always been second in line in the Enterprise than Mesfin who also serves on the boards of Lucy Insurance and Wayra Transport.

While speculations are rife on the possible successor, Ahmed Tusa would like to see his successor focus on infrastructure and transport issues, while ensuring the Enterprise keeps growing without undermining the competitiveness of the import sector.