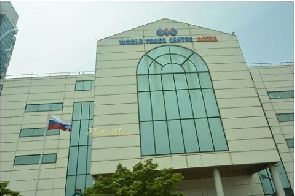 Photo from Internet

The World Trade Centres Association (WTCA), have selected the World Trade Centre Accra (WTC Accra) to host the association's General Assembly in the year 2021.

Before the event, Mexico and Taipei (Taiwan), will host the 2019 and the 2020 editions respectively, with WTC Accra, hoping to take significant lessons from the two countries.

Speaking to the Goldstreet Business at the announcement ceremony, WTC Accra's Director, Jane Reindorf-Attoh, said the event will serve as a networking platform for WTCs and both local and international companies; helping businesses to find new partners and to enter new markets.

With a robust portfolio and resources, the event is expected to offer member countries the opportunities to engage investors to help drive their local economies through trade and investments prospects.

"As a matter of fact, we are about starting our advertisement campaigns with our corporate head office in New York in collaboration with the Ministry of Trade, the Ghana Investment Promotion Centre, the Ghana Tourism Authority, the Ministry of Tourism, NIB, Chamber of Commerce and other stakeholders," Reindorf-Attoh said.

As the economy is accelerating at an increasing pace, and Ghana is as an important destination and a gateway to the continent for business.