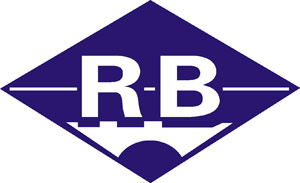 Photo by cri.cn
by Huang Yinjiazi, Wu Baoshu, Li Sibo
In a densely planted campus with buildings painted joyful yellow in the east of the Kenyan capital of Nairobi, there is a railway training institute sponsored by a large Chinese infrastructure construction company -- China Road and Bridge Corporation.
China Road and Bridge Corporation (hereafter shortend as CRBC) is a state-owned, large-scale, foreign-trade and economic-cooperation enterprise which is mainly engaged in construction of infrastrucutres such as roads, bridges, railways, tunnels, ports and which also particpates in trade, investment, leasing and service areas. Serving as an important carrier, a window and a platform for the overseas operations of China Communications Construction Company Ltd. (CCCC), CRBC has established branches in 45 Asian, African or European countries and regions. As a famous trade mark in international contracting sector, CRBC has enjoyed a high reputation domestically and overseas.

China Road and Bridge Corporation, which has been building a 471 km-long track linking Nairobi with the port city of Mombasa, established and funded the institute to train the rail's future operators. The company plans to transfer the operation to Kenyans five years after the project opens to business in 2017.
For the East African country, whose only railway was built during the British colonial rule a century ago, the institute, opened in April this year, was the first one of its kind.
"The object of the institute is to recruit ambitious young Kenyans and shape them into competent technicians and professionals," said Dai Ruoyu, team leader of the institute's Chinese trainers. "They are to work at different posts along and on the Mombasa-Nairobi Railway and will operate the railway independently on their own in the long run."
The institute, offering three programs within three to six months, has completed training the first patch of 102 Kenyans.Erick Aberi Masenge, a middle-aged Kenyan man, saw an advertisement of the institute on a local newspaper while working as a manager for the Kenya Royal Road. A long-time fan of China's high-speed railroad, Erick quit the enviable job and applied for the institute's track maintenance program.
Five days a week, he wakes up as early as 6 o'clock in the morning and drives an hour from home to the institute to attend his 8 a.m. class. He believes the courses could give him better job prospects.
"I cherish the opportunity which I got through very fierce competition," Erick said, talking about the many people that applied for the program. I take two courses for my program, and I have to finish more than 10 topics for each course," he said, "It's a lot to learn, but I can manage it." In one month's time, Erick will finish his study and begin internship with a Chinese technician on the construction site of the railroad.
Zheng Xiaoyan, teaching in Kunming Railway Technical College in southwest China for 28 years, spent half a year preparing teaching materials before arriving in Kenya in June. She downloaded 170 G of video and hundreds of pictures to make her lectures visualized for, she said, many Kenyans have never seen high-speed railway in real.
"The Kenyans have very different ways of thinking from my Chinese students," said Zheng, a very energetic woman. "The Kenyan students are not familiar with deduction, they always want to know the answer first."
"I adjust my teaching methods from time to time as I know more about them," Zheng said. She taught a lesson on locomotives and has 14 lessons for one week. "I want to teach them as much as possible. They are all earnest learners."
Once they had a lesson on identifying and evaluating cracks, she recalled, on the next day the students would find and fix every crack on campus. "I enjoy teaching and communicating with them, and that when two cultures come together, they give birth to great things," Zheng said.
The 3.8-billion-U.S. dollar railway, expected to shorten travel time from Nairobi to Mombasa from more than 10 hours to four, is a vital project which will improve the country's transportation quality, according to locals.
"The Mombasa-Nairobi railway brings the Kenyans prosperity, as well as knowledge and technologies," said Erick.