GOLD mining companies intend to invest about $108 million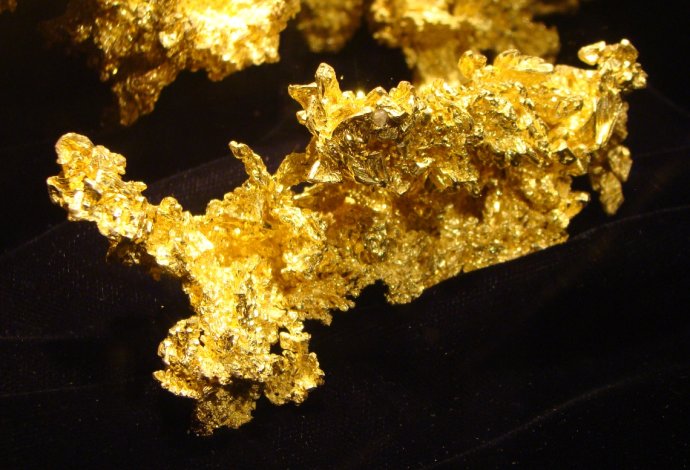 GOLD mining companies intend to invest about $108 million next year to expand operations and increase bullion production by between 10 to 100 percent; findings from the latest industry status report have shown.According to the State of the Mining Industry Report for 2016, 83 percent of surveyed mining firms said they would spend more on expansion in 2017 after injecting $22 million this year; on the back of strong and stable gold prices.

The report was officially unveiled in Harare yesterday at an event attended by Mines and Mining Development Minister Walter Chidhakwa and other high profile delegates from the mining and other key sectors of the economy.

Gold is the country's second biggest export earner after tobacco and accounts for more than half the annual export revenue generated by the entire mining sector.

"In 2017, all respondents (100 percent) expect to spend on expansion projects valued more than $108 million, with incremental output ranging from 10 percent, to 100 percent for the respondents," the industry status report says.

The state of the mining industry report, commissioned by the Chamber of Mines of Zimbabwe, says the largest gold producers anticipate an 86 percent output increase next year.
Although all gold mining companies did not apply for exploration licences this year, 67 percent of them, however, said they carried out some exploration work in 2016, and of these, 25 percent undertook Greenfield exploration.

The report says 25 percent of the exploration was for Greenfield projects, which are at pre-feasibility stage while the rest did Brownfield and on-mine exploration activities.

Average capacity utilisation in the gold industry is estimated at 79 percent in 2016, up from 77 percent in 2015. Capacity utilisation, however, varied across mining companies, ranging from as low as 46 percent to 90 percent.

Profitability in the gold industry improved in 2016, averaging $227/ ounce, from an average loss position of minus $13/ounce in 2015. About 75 percent of the mines who recorded losses in 2015 expect to post profits in 2016. All gold mines were confident of recording profits in 2017.

About $865 million has been generated from the gold mining sector this year with $112 million gold to Government, $216 million to labour, $415 million to suppliers, $34 million to shareholders and communities and 85 million to other activities related to the gold industry.
Sixty percent of the mines are confident of making profits in 2017. Around 5 percent are confident of significant profits, 30 percent expect profitability in 2017 to remain same as in 2016 while 5 percent are anticipate losses.

The biggest constraints to growth of the sector were cited as access to affordable long term capital, power shortage and high cost of power, low mineral prices, labour costs, high procurement cost and sub-optimal fiscal regime.

Mining companies also identified fiscal issues monetary, indigenisation energy and infrastructure, labour and investment among issues affecting performance of the mining sector. The economic prospects confidence indicator for 2017 at minus 50, indicates pessimism about the economic prospects in 2017.

About 66 percent of the mining business executives expect contraction of the economy in 2017. About 22 percent expect economic growth in 2017 to remain the same as 2016 while 12 percent expect a marginal growth in 2017.