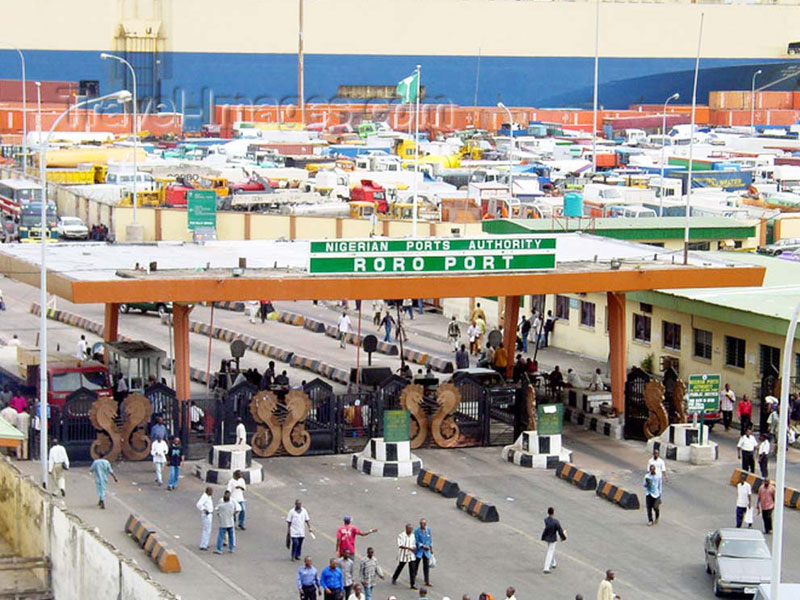 Image from Thisdaylive
This, he stated, is crucial because exports would continue to be an important engine of growth for Africa, where every dollar exported is expected to increase gross domestic products (GDP) by $3.5 dollars. Having adequate and efficient port infrastructure, he added, is therefore an important enabler to unlock economic growth and strengthen Africa's competitiveness in the long run.

According to him, "Africa has been on a sustained growth path since the 1980s and holds tremendous economic potential today. Despite global volatility and uncertainties ahead, Africa's growth outlook remains robust. Collective GDP in Africa is currently expanding faster than the world average. In particular, Sub-Saharan Africa is projected to continue accelerating to reach an average annual growth rate of 3.9 per cent by 20221. At this pace, Sub-Saharan Africa is on track to become the world's second-fastest growing region after Emerging Asia.

"Africa has many diverse regional economies. Each offers unique strengths and opportunities. Through my engagements with African maritime officials and global business leaders, I have had the privilege to learn about the economic dynamism and transformations taking place across Africa."

"Today, many African nations are seeking to diversify their economies beyond commodity-focused industries. At the enterprise level, African businesses are evolving rapidly by embracing technology and innovation. The pace and scope of change is impressive.

"For example, a recent report by McKinsey has recognised East Africa as a global leader in e-payments2. Digital trade is also fast expanding. In Nigeria, Africa's largest economy, e-commerce revenue has doubled each year since 2010. Other industries such as manufacturing, financial services and IT services are growing rapidly as well, 'he stated.
Regional integration, he pointed out, is another key driving force creating economic opportunities across multiple dimensions.

"The combination of significant infrastructure investments and a growing network of transport links has vastly improved physical connectivity and logistics efficiency in Africa. Efficiencies in logistics are important for large geographical regions like Africa – so landlocked countries, transhipment points, and port cities all share the benefits of trade and economic growth.

"External initiatives such as the Belt and Road Initiative will also drive the momentum for infrastructure development forward. Africa's economic outlook today is bright. With large reserves of untapped resources and significant export potential, Africa will continue to play a significant role in the global trade and commodity value chain," he said.

Much like it is for Singapore, he said maritime connectivity will be a key enabler to sustain Africa's growth momentum.

"Infrastructure investments must therefore continue apace but with long-term planning considerations and greater emphasis on sustainability. Relevant stakeholders should coordinate on key issues such as logistics connectivity, cross-sector synergies and environmental impact as part of integrated infrastructure planning. We must also be prepared to adapt and transform the way we work by harnessing technology as a force multiplier. Investments in automation and digital tools are no longer good-to-haves but a necessity. This should be coupled with efforts to streamline workflows and optimise existing resources.

"Going forward, the global maritime industry will become more interconnected. Singapore and Africa today have a broad range of partnerships spanning trade, investments, capability exchange and maritime security among others. I am confident that we will further deepen our partnerships through multi-lateral platforms such as the International Maritime Organisation (IMO) and collaboration in new opportunities and growth areas, "he said.

Similarly, Tan said economic integration has made good progress, adding that the recent signing of the Continental Free Trade Agreement (CFTA) was a significant milestone.

"Regional blocs that are part of the African Economic Community are also cooperating more closely to reduce trade and economic barriers. These integration efforts will ensure that cross-border trade can continue to flourish. It will also enhance the non-physical flows of information, capital and talent throughout the region," he added.