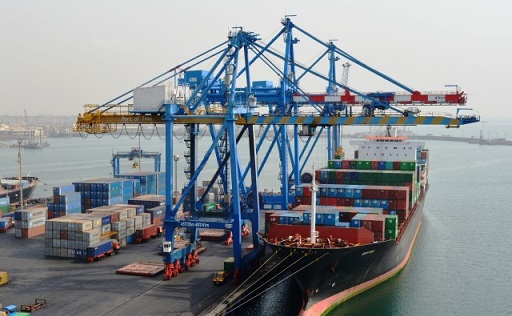 Photo from News Ghana

According to Daniel Nii Kwartei Titus-Glover,Deputy Minister for Transport in Ghana, he believed the expansion work at the country's eastern port of Tema would make a great impact on Ghana's economy.

According to him, two of the terminals were expected to be opened by June next year to inject a lot more efficiency into port handling and the general maritime trade environment in the country as well as the sub-region.

The expansion work being undertaken by China Harbour Engineering Company (CHEC) commenced in October 2016 at the cost of more than one billion US Dollars.

He told journalists at a day's maritime trade seminar held by the Ghana Shippers Authority and Institute of Freight Forwarders that "the work being done by the contractors is highly impressive. It is going to create employment. Then revenue generation in the public and private sector will be enhanced. So it is very impressive."

With commercial oil production in Ghana and an expanded economy which rides on the use of energy, Ghana's sea ports are gradually becoming congested with huge imports to service the sector, hence the need to expand.

Ghana's ports also serve the landlocked countries of Mali, Burkina Faso and Niger among others in their maritime trade.

Apart from expanding the ports, the authorities have also introduced paperless transactions at the ports in order to facilitate faster turn-around times at the ports for importers.