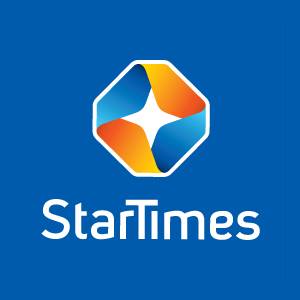 Photo by startimes.com.cn
Dar es Salaam — StarTimes, a Chinese media company, is contributing immensely to Tanzania's digital migration by enabling households in the east African country to afford digital television, an executive officer from the company has said recently.
Market conditions for digital terrestrial television in Africa vary. Some countries (for example, Nigeria) have high penetration rates of terrestrial television, while others (for example, Tanzania and Cameroon) have low penetration.

In Tanzania, the migration to digital television has been largely policy-driven, rather than market-driven. Despite a number of challenges, Tanzania has managed to switch off its analogue television signals in most areas ahead of the agreed ITU deadline of June 2015. DVB‑T2 has been chosen as the standard.

Tanzania's digital switchover has been tailored to provide digital coverage to viewers within the coverage area of the analogue television service. The analogue signal was first turned off in Tanzania's most populous city — Dar es Salaam. Smaller towns are now following. The digital migration project was nearing completion by the end of 2014. In June 2014, the government announced that 25% of the population was covered by digital terrestrial television.

Founded in 1988, StarTimes group is now the most influential system integrator, technology provider, network operator, and content provider in China's television broadcasting industry, and is on its way to become a media group with global influence.

With a global vision, StarTimes began to expand its business to Africa in 2002, and has been working closely with African governments to jointly promote digitalization and informatization. To date, StarTimes has established subsidiaries in 30 African countries, including Nigeria, Kenya, Tanzania, Uganda, Rwanda, Mozambique, Guinea, Congo-Kinshasa, South Africa, etc., and has started operations in some of them. With more than 8 million subscribers, StarTimes has now become the fastest-growing and the most influential digital TV operator in Africa.

Guo Ziqi, Vice-Chairman of StarTimes Group, said: "Our aim is to enable every African household to afford the digital TV, watch good digital TV and enjoy the digital life." Currently, she said, StarTimes has more than 9 million customers across Africa and it is becoming the leading digital TV operator with big influence and fast development.
Guo made the remarks earlier this week to a delegation of Chinese and Tanzanian journalists who were on a tour of Chinese enterprises in Tanzania with a view to shedding light on the fruitful achievements made under China-Africa cooperation.
Organized by China's State Council Information Office, about 20 journalists from both countries visited Chinese enterprises that were involved in Africa's development that benefited people's well-being and promoted friendship between China and Tanzania.
Guo said digitalization in Africa is currently at an impressive stage and StarTimes is sticking to its principle of serving the common, completing the network and cooperating with different countries.
Digitization is the current trend in broadcasting, which means digitalization of signal source, broadcasting system, transmission and terminal products.
It brings to bear many benefits including promoting social development, freeing up more frequencies for other communication services, providing increased opportunities for innovation and creativity aside from quality image, sound clarity and interactive communication. There are challenges around digitalization which includes but not limited to capital-intensity and technology-intensity.
Although digital migration has become one of the biggest challenges in African television, Tanzania is among the African countries that have completed the transition and helped its citizen enjoy the digital world. Tanzania is among first group of countries in mainland Sub-Saharan Africa which switch off its analogue television signal.
Tanzania started the analogue switch-over on 31st December 2012 and completed 30th April, 2015 when all analogue television transmitters were switched off. Guo said at the end of last year, China announced that it would help implement Satellite TV projects in 10,000 villages in Africa in coming years.
To enable every African family to afford digital TV, to watch digital TV, and to enjoy digital TV, StarTimes has established wireless digital TV platform in many African countries and will invest in mobile TV service platform and Internet business platform in the near future. It not only brings the most advanced technology into Africa, but also radically changes the backward condition in its broadcasting and information sector, and help it step into the wireless digital age.