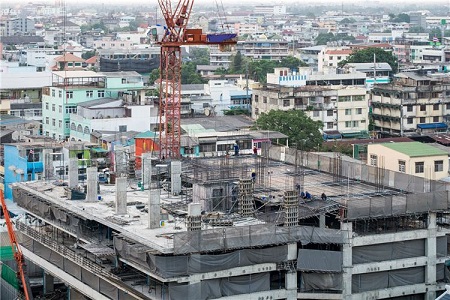 Photo from Internet

The Federal Government said that it has spent N2.7 trillion on infrastructure in just two budget cycles between 2016 and 2018, aimed at improving operating environment for businesses in Nigeria.

Disclosing this at the opening ceremony of the 2018 Lagos International Trade Fair organised by the Lagos Chamber of Commerce and Industry (LCCI), the Vice President, Prof Yemi Osinbajo, said the money was spent at the backdrop of dwindling government revenue.

He stated: "The government has spent N2.7 trillion from two budget cycles on capital and infrastructure development across the country, inspite of earning 60 percent less".

He disclosed that the money was spent on roads, rails, power and other similar projects which cuts across different regions of the country towards making the business climate easier and improving the welfare of the citizens.

Reeling out other major policy actions of the federal government directed at improving the business environment while directly improving the living standard of the citizenry, Osinbajo said the government has embarked on various reforms to create the enabling environment and to address the challenges that stifle growth of Micro, Small and Medium Enterprises, MSMEs, in the country.

According to him, N15.2 billion interest free loan ranging from N50, 000 to N350, 000 has been disbursed to over 400, 000 market traders and artisans across the 36 states of the federation.

He stated further: "We have been able to open bank accounts for about 349, 000 traders under Government Enterprise and Empowerment Programme (GEEP) for the 'trader-moni' scheme.