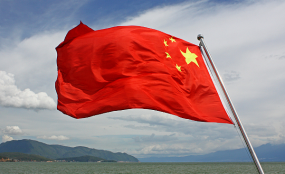 Photo by Herr Bert Flickr
The China Africa Development Fund (CAD Fund), an equity investment fund managed by China Development Bank, had invested 4 billion U.S. dollars in Africa as of the end of November, authorities said Wednesday.
The China-Africa Development Fund, more commonly known as CAD Fund, is a Chinese private equity fund solely funded by China Development Bank, a Chinese government policy bank. The aim of the fund is to stimulate investment in Africa by Chinese companies in power generation, transportation infrastructure, natural resources, manufacturing, and other sectors.

The creation of CAD Fund was announced as one of the "Eight Measures" for Sino-African relations at the Beijing summit of the Forum on China-Africa Cooperation (FOCAC) by President Hu Jintao on November 4, 2006. It was established in June 2007 with US$1 billion of initial funding by the China Development Bank and is envisioned to grow to US$5 billion in the future.The fund entered into its second round of fundraising in May 2010 to raise US$2 billion.

Since its establishment in 2007, the fund has invested in 88 projects in 37 African countries. The projects cover areas including infrastructure, processing and manufacturing, and energy and mineral resources, said Wang Yong, vice president of the fund, at a business partnership event attended by Chinese and African companies in Guangzhou.
In addition to investment directly from the CAD Fund, the projects have attracted a further 17 billion U.S. dollars in the form of enterprise investment and bank loans to Africa, according to Wang.
Every U.S. dollar the CAD Fund invests attracts some five U.S. dollars of investment from Chinese companies and banks, he said. With an initial seed fund of 1 billion U.S. dollars, the CAD Fund was set up to diversify financial vehicles to facilitate Chinese investment in Africa.
The fund mainly focuses on long-term investment projects such as industrial development, agriculture, infrastructure, and resource development.