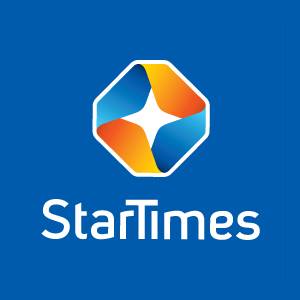 By Olatunji Saliu and Zhang Baoping
Abuja — Residents of Daura, a town in Nigeria's northwestern state of Katsina, gleefully trooped out mid-week to welcome Chinese guests and their local partners who had come to launch a digital terrestrial TV in their locality.
The local residents, led by members of the emirate council, treated their guests to traditional music, dance and colorful display of their culture.
The epoch-making ceremony marked the beginning of a new era in Daura -- an ancient town which is the homestead of Muhammadu Buhari, president of Nigeria.
For decades, the residents had only been familiar with analog TV operated by the state-run Nigeria Television Authority (NTA), thereby lacking the opportunity to watch some of the exciting digital terrestrial TV channels enjoyed by people in other towns and cities in the country. StarTimes, a Chinese firm which offers a direct-to-home pay TV service, introduced the new digital TV to the town.
As a pioneer digital terrestrial TV provider in Nigeria, StarTimes has been able to disseminate digital terrestrial television in about 80 cities across the West African country in six years. With its simple-to-install antenna decoders that require no dish coupled with its low tariffs, StarTimes, in partnership with NTA, has brought digital TV within the means of very many Nigerians since 2010.
The Chinese pay TV offers some of its channels in three main Nigerian languages -- Yoruba, Hausa and Igbo, as well as a Chinese Kungfu channel and Nollywood (Nigerian entertainment) channels, among others.
With StarTimes coming to Daura town, the first city out of Sahara Desert, many residents hoped to watch various festive celebrations that take place in the northern part of Nigeria through the pay TV channels.
Residents who spoke to Xinhua about the exciting development said it was boring to watch TV in the past, but thanks to StarTimes, the initiative has now ended the era of boredom.

Haruna Salisu, a 25-year old student, said most people who intended to watch television programs were turned off by lousy transmission signals in the past.
"We hope that with StarTimes now here, things will be better," Salisu told Xinhua in an interview.
He said on the StarTimes platform, his favorite channel is that one which broadcasts rich content, including news and entertainment, in his local Hausa language. "I have made the necessary decision to switch from my former television platform to StarTimes," he said.
According to Maxwell Loko, Head of StarTimes/NTA TV Enterprise, the Chinese firm has revolutionized the pay TV sector in Nigeria, with Nigerians, even those in rural areas, no longer needing to spend huge amount of money to enjoy good TV programs.
While launching the digital TV in Daura town, Loko told the cheerful audience that StarTimes has brought an array of rich contents in educative, informative and entertainment channels. "It is with great joy that I announce the beginning of digital TV in Daura," he said, adding with as low as 800 naira (just 2.5 U.S. dollars) one month, which is the cheapest pay plan, the people of Daura can watch over 30 channels of various contents.
He said StarTimes has done so much to help with the digitization process of the Nigeria Broadcasting Corporation (NBC). StarTimes transmission in Daura can go as far as 60 kilometers, even serving a town in the neighboring Niger Republic which is located only 15 kilometers away from the ancient Nigerian town.
The Chinese firm, upon the commencement of transmission in Daura, had addressed the challenge caused by constant power cut and thereby commissioned two power generation plants to enhance its operation.
In the past, the state-run NTA, saddled with similar challenge, could not transmit for more than three to four hours a day, especially due to the cost of buying diesel to power its electricity generation plants.
Mathew Tukura, local signal and technical engineer, said the transmission technology used by StarTimes is all top-of-the-line.
"We have strong signals all around the local community and even beyond Katsina State. It goes over 40 kilometers in all direction. I believe that this will bring a lot of benefit to the people," he added.