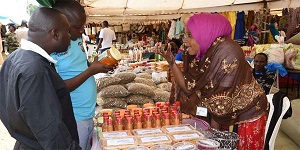 Photo from Internet

The value of Kenya's imports from neighbouring countries jumped by 42.64 per cent in nine months through September amid flat growth in exports, fresh official statistics show, hurting job opportunities for the youth.

Traders trucked in goods worth Sh54.83 billion from the six-nation East African Community (EAC) bloc compared with Sh38.44 billion in the same period in 2017, largely due to Kenya's reliance on her neighbours for food supplies such as grains.

The data collated by the Kenya National Bureau of Statistics (KNBS) indicate imports from the EAC countries increased by nearly one-and-a-half times compared with Sh22.56 billion in the corresponding period in 2016.

The growth in regional import bill is largely driven by landlocked Uganda where Kenya imported goods worth Sh41.16 billion between January and September 2018, a steep rise from Sh24.56 billion the year before.

Exports to the EAC countries, on the other hand, continued a marginal but steady declining streak to Sh86.78 billion in the period from Sh86.86 billion a year earlier, Sh92.01 billion in 2016 and Sh96.83 billion in 2015.

Persistently higher demand for imports from the region than exports may mean Kenyan jobs are being lost to neighbouring countries such as Uganda.