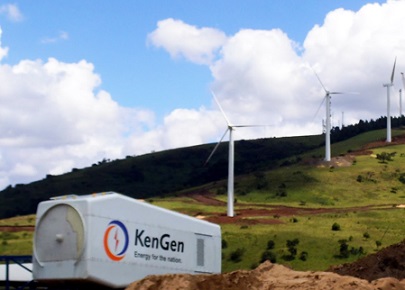 Image from pumps-africa.com

Kenya's renewable energy sector has been approved by the World Bank to provide Kenya Electricity Generating Company (KenGen) with up to $180 million in risk guarantees to attract long-term funding for its renewable energy development projects.

The approval will enable KenGen raise up to US$300 million in long term commercial financing to be used to refinance its existing commercial loans.

"This will allow the KenGen to build on Kenya's gains that have diversified the energy mix and significantly improved electrification bringing much needed energy to millions of households and businesses," KenGen managing director Rebecca Miano said.

Kenya's energy sector has in recent years earned global ranking and recognition with its geothermal industry ranking ninth globally among geothermal power producers. Kenya is a now the second largest renewable energy investor on the continent after South Africa and is host to Africa largest single wind power plant (Lake Turkana Power Plant).

"Our focus is on renewable energy especially wind and geothermal sources and the World Bank Guarantee Project will enable us scale up our investment in energy development and help Kenya achieve middle-income economy status by 2030," said Mrs Miano in a statement.

As part of the government push to end power generation from fossil fuels, KenGen is planning to add 1,745 megawatts (MW) of electricity from geothermal sources by 2025.

Of Kenya's installed generating capacity of 2,370 MW and peak demand of about 1,770 MW, KenGen, a state-owned firm, has an installed capacity of 1,631 MW, with 533 MW from geothermal.