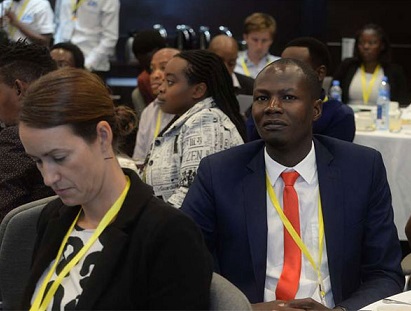 Image from Business Daily Africa

The Kenyan trade ministry plans to initiate preliminary talks with the the Treasury with a view to further reducing the tax burden on micro-, small- and medium-sized enterprises (MSMEs) to create and grow new jobs.

Trade and Industry Cabinet Secretary Peter Munya said MSMEs should enjoy a lower tax regime than the standard rate applicable to general businesses.

The Treasury implemented a special income tax regime for smaller businesses with annual revenue of less than Sh5 million in January 2019 in a bid to increase tax compliance.Businesses whose annual turnover falls in that bracket are obligated to pay a presumptive tax at the rate of 15 per cent of the annual single business permit fee issued by a county government.This is considered friendlier and lower than the standard 30 percent tax that businesses pay on annual profits in quarterly installments.

The proposal is geared at having the income tax incentive extended to import duty paid on raw materials.

The move, if accepted by the Treasury and implemented, will see MSMEs enjoy some rebates on importation of raw materials, closer to exports-focused firms under the Export Processing Zones (EPZ) which enjoy exemptions on inputs largely to sustain foreign exchange earnings.

"MSMEs need to be separated from mainstream (businesses). There's need for a registrar of MSMEs and they also need to be trained on certification and standardisation," Mr Munya said.

MSMEs, which account for an estimated 80 percent of jobs in Kenya and a third of the gross domestic product (GDP), are expected to play a major role in delivering under the manufacturing pillar of the Big Four plan between 2018 and 2022.

Under the ambitious socio-economic transformation plan, the government targets to facilitate setting up of additional 1,000 SME factories in such areas as agro-processing, leather, textiles and fish-processing to achieve the target of a million fresh decent jobs by 2022.