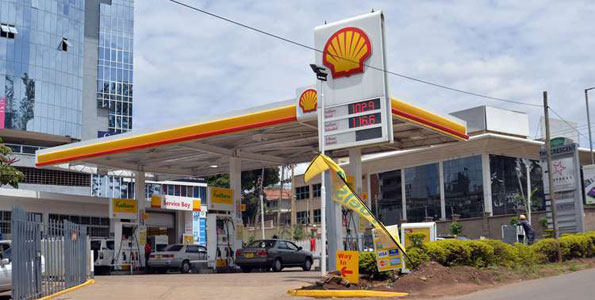 A Shell petrol station in Nairobi. PHOTO | FILE
Helios Investment Partners and Vitol Group will buyout Royal Dutch Shell Plc from Vivo Energy shareholding.
Helios Investment Partners is one of the largest Africa-focused investment firms, with a record that spans creating start-ups to providing established companies with growth capital and expertise.

Vitol is a private company founded in Rotterdam in 1966. Today it has more than 40 offices worldwide and its largest operations are in Geneva, Houston, London and Singapore. Vitol is owned by a significant proportion of its employees, providing a diverse and stable shareholder base which gives the company a long-term outlook and a considered approach to risk.

Vivo trades in petroleum products in East Africa.Shell licensee, established on 1 December 2011 to distribute and market Shell-branded fuels and lubricants in Africa. New corporate entity behind Shell's downstream brands in, currently, 16 African countries.Joint venture between Vitol (40%), Helios Investment Partners (40%) and Shell (20%).
The two companies said they will acquire Shell's 20 per cent equity in Vivo for $250 million in the first half of 2017. Vivo will be owned 100 per cent by Vitol and Helios on completion of the transaction. The firm will continue to trade under the Shell brand name.
The partners will run Vivo in Kenya, Uganda, Mali, Botswana, Burkina Faso, Cape Verde, Ghana, Guinea, Ivory Coast, Tunisia, Namibia, Madagascar, Mauritius, Morocco, Mozambique, Senegal and Western Sahara.
Vivo was created by Helios, Shell and Vitol in 2011 when Royal Dutch Shell divested its majority equity in petroleum trading in 14 African markets.

Shareholding
Helios and Vitol each own 40 per cent of Vivo, while the remaining 20 per cent belongs to Shell. Vivo had a network of 1,300 outlets in 14 countries in 2011 and has expanded to 1,700 stations in 16 countries. Shareholders of Vivo plan additional investments of $300 million over the next three years.
Helios managing partner Tope Lawani said: "We look forward to continuing to build the Vivo platform across Africa while upholding best-in-class standards and business practices."
Helios manages about $3 billion in sovereign wealth funds, corporate and public pension funds, endowments and foundations, funds of funds, family offices and development finance institutions across the globe. Vitol is an energy and commodities firm trading over six million barrels of crude oil per day and refined products globally.