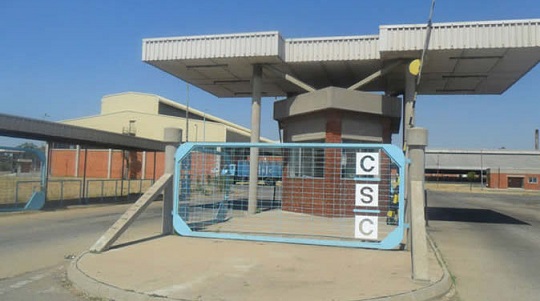 Image from sundaynews.co.zw

CSC, a state-owned beef processing company in Zimbabwe, and the British company Boustead Beef (International Beef Processing Company) said that they will continue to establish strategic partnerships with Econet's subsidiary, Distributed Power Africa (DPA), to invest in large-scale solar equipment.CSC Boustead Beef managing director Mr Nick Havercroft said last week that the company had entered into an agreement which would see all its abattoirs and ranches dotted around the country being solar powered.

Work on the solar project started two weeks ago at the company's headquarters in Bulawayo where a three megawatt (MW) plant is being set up at a cost of about $9 million.

"We are going to construct a 3MW solar power plant here (Bulawayo).We are constructing it in partnership with Econet's DPA... we have enough ground here and can build a much bigger power plant."

"We need about 2MW but we are putting in 3MW. Our boilers are going to be solar powered, not coal powered as before. So the whole company now has full green credentials, renewable energy."

"It's a very large investment because we are doing every facility... in all of them we are going to be putting in solar and we are bringing in about 35 compressors and we are speeding up our roll out which will be Bulawayo first then Masvingo," said Mr Havercroft.

Mr Havercroft said the solar project would also be extended to all the company's ranches where it intends to set up fodder banks and feedlots.

"We are also taking it (solar project) out to the rural communal areas. We are going to be drilling solar-powered boreholes and put up irrigated pastures for the communal areas so that farmers bring their cattle to the water."

"We will also be growing the food and establishing feedlots throughout the country because we can't do cattle in a traditional manner."

A pilot project has already started in earnest with the installation of a solar-powered borehole at one of the company's ranches, Winter Block in Umguza District, Matabeleland North Province and it is proving to be a success.

"We equipped one of the boreholes at Winter Block ranch in Umguza a week ago. That's the first time they had a reliable source of water there in about 15 to 20 years. The communal farmers brought about 1 500 head of cattle to the watering point... so with our strategic partnership we will be rolling this out throughout the country and with the farmers bringing in their cattle to our solar-powered boreholes."