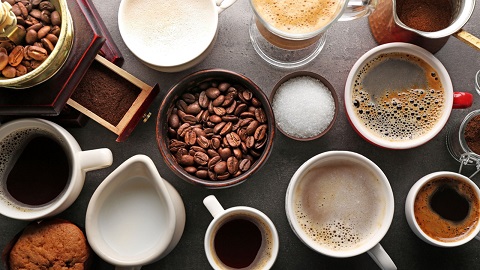 Image from Stillinbelgrade.com

Here's a quick look at the world's top three producers:

Brazil- Top by far, Brazil produced 3.36 million metric tons of beans in 2017.

Vietnam - The runner up and the world's robusta powerhouse, Vietnam produced 1.6 million metric tons in 2017.

Colombia - Production reached 876,000 metric tons of beans in 2017.

Despite being coffee's rightful home, Africa has lagged behind global output growth. Projections for the 2018/19 crop year are 1.4%. Kenya and others, once known globally for producing quality beans in quantity, have lost some of their former glory. Several decades of badly managed supply chains, poor marketing, and low wages for farmers have held back African producers and dragged down the continent's reputation as a reliable source of good beans. But things are changing. The world is waking up to realize African coffee has its perks. Countries including Ethiopia, Uganda, the Ivory Coast (Côte d'Ivoire) and Kenya are seeking to boost production during the next five years — and are committed to overcoming hurdles to do so.

That task won't be easy, but local governments and business leaders are tapping African coffee's potential. There are also influential characters from abroad involved in reforming Africa's specialty coffee sector and upgrading its value chain, a couple of whom we'll hear from inside this issue.

Coffee from Burundi, for example, cups with the best in the world, but low wages and poor infrastructure have made suppliers notoriously inconsistent. This can create problems for the baristas and roasters in Europe, Asia, and North America who have thirsty customers to keep happy.

Ethiopia has the most organic or forest-grown coffee, but its farming practices lag behind the rest of the coffee world, and its value chain is in rough shape, making for lower quality overall.


2017/18 (60-kilo bags) 2018/19
Ethiopia 7,454,000 7,500,000
Uganda 4,797,000 4,900,000
Ivory Coast 1,474,000 1,600,000
Tanzania 783,000 800,000
Kenya 790,000 795,000
Burundi 188,000 200,000
Congo 350,000 340,000
Rest of Africa 1,657,000 1,607,000
African Total 17,493,000 17,742,000

Incomes are rising in many parts of the world, and as they do, more people are looking to fill their mugs with good coffee. In 2018 the Middle East hit a high of 9,000 branded coffee shops. In China, where incomes have skyrocketed over the past 20 years, coffee consumption has jumped 950%. And traditional espresso-focused countries in Europe, including Italy, are on the verge of a specialty coffee boom.