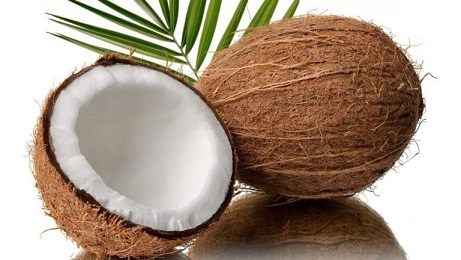 Image from foodbusinessafrica.com

Kenya will invest $2.26 million to build a coconut processing plant in Mtwapa in the coastal region.

The coconut factory will be constructed at the Kenya Agricultural Research Institute and managed by a palm wine cooperative and a private investor, while the county government will play an oversight role, reports The Standard.

According to Agriculture Executive Luciana Sanzua the plant will have the capacity to process 300,000 litres of palm wine into sugar, vinegar and ethanol.

As part of the efforts to revamp the sector, the county has embarked on a campaign to start replanting coconut trees to ensure there is a steady supply of nuts to the plant.

The initiative has received support from the World Bank through the National Agriculture and Rural Inclusive Growth Project, which will also benefit dairy and poultry farmers as well as bee keepers in Kilifi.

This year the county imported 3,000 hybrid nuts of a new new variety which according to Director of Agriculture Margaret Jefwa, the high-yielding and fast-maturing coconut would significantly contribute to restoring the coconut industry.

Kenya produces about 124 000 tonnes of coconut per year from a population of about 9.9 million coconut trees. The hybrid tree is projected to produce more than 300 nuts annually.

The Ministry of Trade estimates that country would cut its oil import and save over US$80 million (Sh8bn) annually if it increases oil production from the coconut. Data from Ministry of Trade indicates that the country imports approximately 400,000 metric tonnes of oil annually at a value of US$140m (Sh14 billion).

In July this year, KALRO signed a Memorandum of Understanding with the country's leading nut processor, Equatorial Nut Processors (ENP) to promote nut production in the country.

Under the partnership, farmers will benefit from KALRO's nut technologies while ENP will procure over 90 percent of raw materials of produce from the farmers.