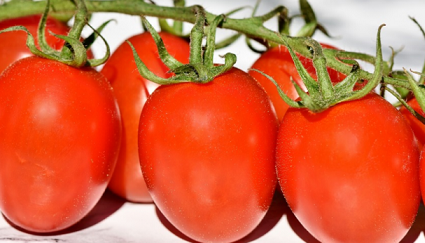 Image from Morocco World News

During the period from October 2018 to May 2019, Morocco exported 42.607 million kilograms of tomatoes to the EU. This figure is 10% more than exports compared to the previous event.

The main markets are France with 288,15 million kilograms in the 2018-2019 season, representing an increase of 7.76% compared to the last campaign. In the 2017-2018 campaign, Morocco sold 267,38 million kilograms to France.

France paid Morocco a total of €378,02 million for the cargo.

Morocco exported 59,35 million kilograms of tomatoes to Spain, an increase of 26,52% compared to the previous campaign. Morocco received a payment of €55,92 million for the tomatoes cargo from Spain.

Morocco sold 46,91 million kilograms of tomatoes to Spain in the 2017-2018 season.

Both France and Spain are among Morocco's top trade partners in the European Union. In January, Maghreb Arab Press (MAP) shared statistics from the European Statistics Office, emphasizing that Moroccan exports to Spain increased by 5.4 % during the first 11 months of 2018 compared to the same period in 2017.

Spain is also the biggest importer of Moroccan goods and takes in 41.6% of all goods Morocco exports to the EU imports. France takes in 28.6%, Italy 6.3%, the UK 4.8%, Germany 4.4%.