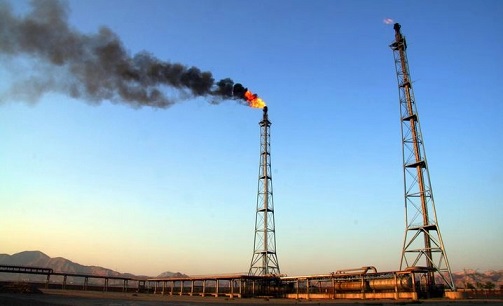 Image from Internet

According to the Nigerian state-run oil company, China's investment in the Nigerian oil and gas industry has reached 16 billion US dollars.

While Nigeria's oil industry welcomes China's interest, analysts worry about a lack of transparency in the sector and slow development of the country's renewable energy market.

When a top official with China's third-largest national oil company paid a visit to Abuja, Nigeria this month, he was recommended by a top official of Nigeria's state-run oil company to increase investment in Nigeria's petroleum industry.

Mele Kyari, the managing director of the Nigerian National Petroleum Corporation, or NNPC, thanked the China National Offshore Oil Corp., or CNOOC, for its continued support of Nigeria's oil and gas sector. Chinese investments in the sector have reached $16 billion. Kyari added that Nigeria needs partners like China.

The two countries need each other to reach their oil production targets. Africa's largest oil producing nation pumps 2 million barrels a day and has a goal of producing 3 million barrels a day by 2023. China's domestic oil production has been on a steady decline because of natural depletion and other geological challenges. So experts predict that up to 80 percent of China's crude oil supply will be imported by 2030.

CNOOC started doing business in Nigeria in 2005 and is the largest Chinese entity investor in Nigeria. With a focus on overseas investment, it's also China's largest offshore oil and natural gas developer.

The company's executive vice president, Lu Yan Ji, said during the meeting that Nigeria is one of the company's largest investment destinations. He also said that CNOOC is producing 800,000 barrels per day, but it wants to reach 1.2 million. Ji hopes Nigeria can help with that.

Dr. Nwoke Okala, an energy specialist at the Center for Research and Development at the University of Nigeria Nsukka, says Nigeria should follow the global trend of exploring renewable energy sources as oil becomes less attractive.

But for now, Nigeria will continue to set its ambitions on oil. Nigerian business mogul and the richest man in Africa, Aliko Dangote, is building what will be Africa's largest oil refinery in the Nigerian commercial city of Lagos.

With an expected annual refining capacity of 10.4 million tons of gasoline, the new refinery will double Nigeria's refining capacity and help in meeting the increasing domestic demand for fuel.