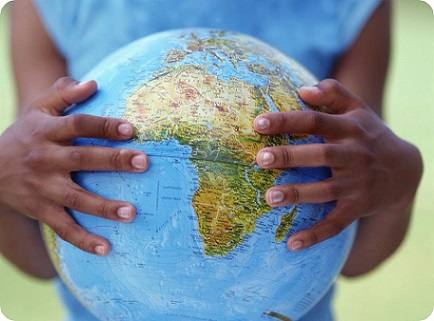 Image from fasa.co.za

Africa's economic growth continues to strengthen, reaching an estimated 3.5 percent in 2018. This is about the same rate achieved in 2017 and up 1.4 percentage points from the 2.1 percent in 2016. In the medium term, growth is projected to accelerate to 4 percent in 2019 and 4.1 percent in 2020. And though lower than China's and India's growth, Africa's growth is projected to be higher than that of other emerging and developing countries.

The recent commodity price rebound supported the recovery of commodity-exporting countriesThe recovery in growth since 2016 among Africa's commodity exporters has been driven by the rebound in commodity prices. Over the past two years the price of Brent crude oil has risen about 177 percent (from a 10-year low of $27.45 in February 2016 to $74.34 in Octo-ber 2018). This has helped oil exporters (notably Algeria, Angola, Chad, Congo, Gabon, Libya, and Nigeria) recover but also pushed up inflation in oil-importing countries.

North Africa leads the growth recovery, but East Africa remains the most dynamic region of Africa's projected 4 percent growth in 2019, North Africa is expected to account for 1.6 per-centage points, or 40 percent. But average GDP growth in North Africa is erratic because of Libya's unstable development. After declining for three years, Libya's GDP increased in 2017 and 2018 because of higher oil production.

Growth is driven by improved tourism and manu-facturing production and a more expansive fiscal policy. Unlike other main commodity exporters, Algeria weathered the commodity price shock in 2015 and 2016 through expansionary fiscal policies; growth is expected to weaken in 2019 and 2020. Morocco's growth has been boosted by agricultural production and extractive industries and supported by accommodative monetary policy, as inflation remains low. Egypt's growth remains positive, and its stabilization program is now paying off. Growth is driven by the return of investor confidence, private consumption, and higher exports, which have benefited from adjust-ments in the real exchange rate.

East Africa, the fastest growing region, is pro-jected to achieve growth of 5.9 percent in 2019 and 6.1 percent in 2020. Between 2010 and 2018, growth averaged almost 6 percent, with Djibouti, Ethiopia, Rwanda, and Tanzania recording above-average rates. But in several countries, notably Burundi and Comoros, growth remains weak due to political uncertainty. In South Sudan, GDP continues to fall due to political and military conflicts and because the 2015 peace agreement has not been implemented.

West Africa saw high growth until 2014, but an economic slowdown followed due to the sharp drop in commodity prices and the Ebola crisis. Nigeria, Africa's largest economy and largest oil exporter, fell into recession in 2016. Its gradual recovery in 2017 and 2018, helped by the rebound of oil prices, is restoring growth in the region. Other countries— including Benin, Burkina Faso, Côte d'Ivoire, Ghana, Guinea, and Senegal— have seen growth of at least 5 percent in the past two years and are projected to maintain it in 2019 and 2020.

Growth in Southern Africa is expected to remain moderate in 2019 and 2020 after a modest recovery in 2017 and 2018. Southern Africa's sub-dued growth is due mainly to South Africa's weak performance, which affects neighboring countries. Low public and private investment and risks of lower sovereign credit ratings are weighing on growth in the region. In Botswana, growth accel-erated due to improved diamond trade, services and investment, the recovery of agriculture after the drought, and the expansionary fiscal policy and accommodative monetary policy resulting from moderate inflation. Mauritius also continues its steady growth, driven mainly by strong con-sumption and higher exports, including tourism.

At the country level, slow growth in Nigeria and South Africa is dampening Africa's average growth. They account for a large share of Afri-ca's GDP but only 0.2–0.4 percentage point of Africa's GDP growth. Ethiopia, continuing on a high growth path, accounts for about 0.2 percentage point more than South Africa, despite accounting for a smaller share of Africa's GDP. Egypt, the third largest African econ-omy, accounts for more than 1 percentage point of Africa's growth.