Tanzania Made Efforts to Attract Chinese Investors in Manufacturing Sector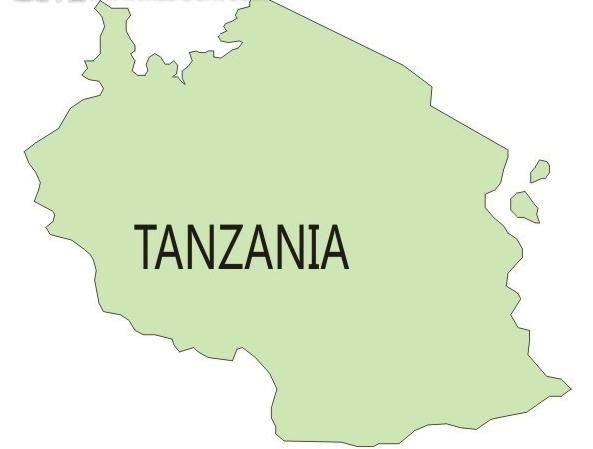 By Alfred Zacharia


Dar es Salaam — Government efforts have now made it easier for Chinese investors to process and invest in the manufacturing sector in Tanzania.

Tanzania is among the preferred destinations for foreign investment in Africa. In 2014, the country was the third largest recipient of FDI in Africa, after Kenya and Uganda. FDI covered half of the country's current account deficit and approximately 6.5% of its GDP. According to the 2016 Doing Business report published by the World Bank, Tanzania ranked 139th out of 189 countries.

This is thanks to the facilitation by the government that has enabled the Tanzania Private Sector Foundation (TPSF), Confederation of Tanzania Industries (CTI) and Tanzania Chamber of Commerce, Industry & Agriculture (TCCIA) to establish regional offices in China.

The initiative is aimed at enabling the three institutions to directly and easily attract potential investors from the Far Eastern countries interested in investing in Tanzania. The offices would be used as information centres that will publicise Tanzania's investment portfolio.

So far, Chinese investors have shown their resolve to establish over 200 industries in Tanzania in the coming three years.

"The Chinese manufacturing sector has reached its climax and it can no longer expand within the borders. Investors in China are now forced to go outside and this gives us an opportunity. We need to show them that there is a room for their investments in Tanzania," TPSF's executive director Godfrey Simbeye told reporters in Dar es Salaam yesterday.

According to Mr Simbeye, during the Sixth Forum on China-Africa Cooperation (FOCAC) summit held in Johannesburg in December 2015, Tanzania was selected among four countries in Africa to be supported by China in realising industrialisation. The other countries are Kenya, Ethiopia and South Africa.


But he noted that that was not supposed to make Tanzania complacent as there were many countries around the world which have been struggling to attract investments from China. "That is why we commend the government for this initiative. Being present in their land will simplify the task of wooing potential investors. We need to attract the big portion in the $60 billion set by Chinese government to invest in these four countries," he said.


Mr Simbeye said that Vice President, Ms Samia Suluhu Hassan has assured them of the offices in China to help them mobilise more investors to reach the target.

"The offices are in Guangzhou City," he said noting that they will use the offices without paying rent for the first three years as an offer from the Chinese government. "Our task will be to purchase furniture and other office equipment," he said. He said because there were many Tanzanians living in China, they were planning to use them to run the offices.

"We are communicating with Tanzanians who live in China to help us in this as we are trying to cut down the running costs. If we send people from here we will need to incur accommodation and other costs," he explained.

For his part, TPSF Investment and Enterprises Development head Edward Furaha appealed to the government to come up with investment friendly policies which would make investors flock to Tanzania.

He said the government should also make sure that it gives the investors what it promises." It will be a shame to the government and the institutions entrusted to mobilise the investors only to get them disappointed and frustrated upon reaching our country," he said.

He added that the other countries that have been selected in the programme were aggressively making sure that they attracted the investors at any costs. "The offices in China will not be of any use, if the environment for investments will remain the same," he noted. Coincidently, this development has come at a time when Tanzania has been selected among seven countries that would join the China One Belt, One Road strategy.

According to Mr Simbeye, after the selection, Vice President Hassan on Friday met top officials of TPSF, TCCIA and CTI to discuss the importance of joining the strategy and how Tanzania can make the best out of it. He said at the meeting, Ms Hassan directed them to immediately set strategies on how to exploit the opportunity.

Investors are attracted to the country's commitment to implementing sound macro-economic policies, its effective privatisation programme and rich natural resources. However, low levels of industrial development, environmental concerns, lack of transparency and poor compliance with legislation are obstacles to investment. In 2013, the Government launched several large-scale infrastructure projects (port facilities, oil and energy production, gas liquefaction) that were carried out and financed by China (EUR 850 million for a gas pipeline) among others. The construction of the pipeline was completed in October 2015. This year, the construction of a large port in Bagamoyo was launched, at a cost of USD 11 billion. The project is jointly funded by China Merchants Holdings International and Oman Investment Fund. A number of new hydrocarbon fields have been discovered and coal reserves have grown from 1.5 to 5 billion tons. This potential should attract an increasing amount of FDI in the coming years.

The mining sector, the oil and gas industry, as well as the primary agricultural products sector (coffee, cashew nuts and tobacco) draw most FDI. The United Kingdom, China, South Africa, the European Union and Canada are the country's primary investors. China is the second largest investor and trading partner with Tanzania. Its investments have not only boosted the country's economic growth but also have created over 150,000 direct and over 350,000 indirect employment chances.