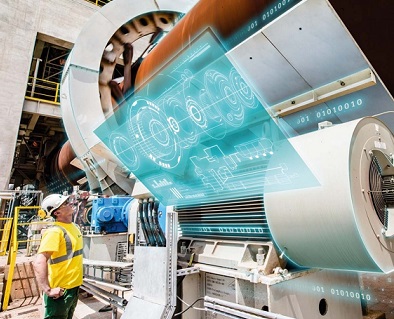 Image from Simens

Tanzania's industrial sector contributes around 25% to the country's GDP and experienced an average annual growth of 8% over the past 5 years. The general industrial structure of Tanzania is comprised of manufacturing (53%), processing (43%), and assembling industries (4%).

Tanzania's manufacturing sector contributed 5.6% to the country's GDP in 2014 with USD 2.69bn, compared to USD 1.47bn in 2009, representing an increase of 82%.

Since agriculture is the mainstay of the Tanzanian economy, the manufacturing industry is centered around the processing of local agricultural goods. The manufacturing sector in Tanzania consists mainly of food processing (24%), textiles and clothing (10%), chemicals (8.5%), and others, including beverages, leather and leather products, paper and paper products, publishing and printing, and plastics.

Export of Tanzanian manufactured goods includes cotton yarn, processed coffee and tobacco, sisal products (yarn and twine), wheat flour, plastic items, textile apparel, and cement. Tanzania's manufactured goods export tripled over the past 5 years, increasing from USD 497.7m in 2010 to USD 1.4bn in 2015, accounting for 25% of Tanzania's total export value.

Tanzania Key Industries
1-Tanzania Agribusiness

Currently, the majority of crops in Tanzania are marketed in their raw forms, while value-addition to agricultural products is mostly on small-scale secondary level. Still, the Tanzanian agriculture value-added net output rose by 61% during the period 2009–2014, from USD 8.6bn to USD 13.8bn.

Currently, value-added products in Tanzania include cotton yarn, manufactured coffee and tobacco, sisal products (yarn and twine), and wheat flour.

2-Tanzania Construction Materials

Construction materials in Tanzania include cement and cement products, bricks and building blocks, wood building columns, and others. Currently Tanzania's cement production amounts to more than 2m t, compared to only 900,000t in 2001.

The Tanzania Portland Cement Company (TPCC) is the leading company in Tanzania's cement industry, holding 36% of the market share. According to TPCC, the company's production of cement is expected to reach 1.9m t per year as a result of the construction of a new Cement Mill (CM5), completed in 2014.

Africa's leading cement producer, Dangote Cement, commissioned the largest cement factory in Tanzania (the Mtwara plant) in December 2015.

Tanzania Export and Special Economic Zones

In 2002 Tanzania established its Export Processing Zones (EPZ) scheme, to provide for the establishment of export oriented investments within the designated zones with the views of creating international competitiveness for export led economic growth. Tanzania's EPZs are conductive environments for the promotion of exports of products that use local materials, such as textiles and garments, leather goods, agro-processing, and the lapidary industry.

In addition in 2006 the Special Economic Zones (SEZ) scheme was introduced, to promote quick and significant progress in economic growth, export earnings and employment creation as well as attracting private investment in the form of both Foreign Direct Investments (FDI) and Domestic Direct Investment (DDI) from all productive and service sectors.