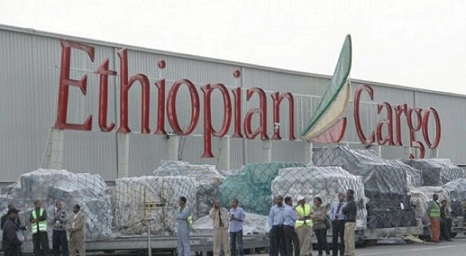 Image from the Africa Logistics

The market for logistics in Ethiopia has huge potential to become a multi billion-dollar sector that not only underpins competitiveness but also generates substantial new and high productivity jobs. For example, in Vietnam, the logistics sector is worth more than $60 billion and there are 1,000 firms providing logistics services.

Modern logistics sectors are dominated by third-party logistics providers, whereby companies that require logistics services outsource their requirements to specialized service providers, and those service providers are given equal access to the core infrastructure (road, rail, shipping, sea, and dry ports) on terms comparable to those in a competitive market. Logistics is a network industry where efficiency is impacted by multiple regulations and requirements defined by a range of regulatory bodies (maritime transport, road transport, rail, ports, customs, finance, etc.), all with different objectives. Hence, regulatory coordination is essential in supporting efficiency in the sector and preventing fragmentation of supply chains.

To improve logistics performance, Ethiopia faces two key challenges. First, the country needs to increase the capacity, efficiency, and quality of existing services, which are focused on transportation and customs clearance. Second, Ethiopia needs to broaden the range of logistics services that are available to serve modern manufacturing supply chains, including distribution, packaging, warehousing services, transport management services, supply chain consulting services, and inventory management. These all call for increased strategic investments in infrastructure and appropriate regulations that allow for dynamic, low-cost but higher-quality services. To this end, the government recently announced that foreign companies would be allowed to invest in Ethiopia through joint ventures (up to 49 percent stake) with local companies in areas including packaging, forwarding, and shipping agency services, as well as the provision of bonded warehouse, consolidation, and deconsolidation services.

The logistics sector is currently dominated by the Ethiopian Shipping and Logistics Services Enterprise (ESLSE). ESLSE provides shipping services, arranges the transfer of goods between Djibouti andEthiopia, and operates the dry port at Modjo. Current government policy means that ESLSE is the only provider of multimodal services, whereby various transport modes are combined under the responsibility of one single transport operator. It has become increasingly apparent that ESLSE's operational performance is far from best practice across all areas of operation, including shipping, freight-forwarding and terminal and port operations, resulting in both higher costs and lower quality logistics services. The government is now keen to transform ESLSE into a world-class international logistics service provider, suited to a transforming economy.

The government has recently announced that packaging,warehousing, freight-forwarding, and other logistics areas that were previously reserved for Ethiopian nationals, can now be undertaken by firms with 49 percent or less foreign participation. This is an important step toward the provision of efficient logistics services consistent with international standards and comparable to logistics sectors in competitor countries. For example, the revisions to the Investment Law open the possibility for investment that Ethiopia desperately requires in an export cold chain, in order to exploit the country's potential to export large volumes of horticultural products by bleveraging the railway. This includes a potential $40 to $60 million investment in a cool port (one with cold storage facilities) at Modjo, which is evolving to be the main logistics hub for the country. This would have a significant impact on competitiveness,exports, and job creation.