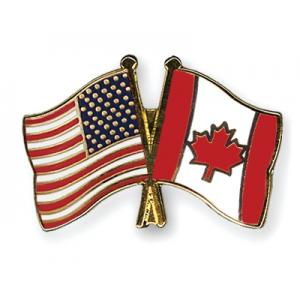 Tanzania has been selected among seven countries to join China One Belt, One Road strategy. The move is in line with the fifth phase government's initiatives to link the country with big business strategies in Asia, Europe and Africa.
Other countries that have been selected along with Tanzania include Malaysia, Sri Lanka and Nepal. Others in the list include Bangladesh, Pakistan and Thailand. Following the selection of Tanzania, the Vice- President, Ms Samia Suluhu Hassan, has met top officials with Tanzania Private Sector Foundation (TPSF), Tanzania Chamber of Commerce, Industry and Agriculture (TCCIA) and Confederation of Tanzania Industries (CTI) to discuss the importance of joining the strategy.
The VC said Tanzania has been selected member of the strategy after she met with Chinese mineral dealer, Dr Helen Lau in China. She said the two discussed various issues regarding the importance of the strategy to the Tanzanian economy.
According to Ms Hassan, she asked Dr Lau to involve Tanzania in the China One Belt, One Road Strategy and that her request has been accepted. She said in September there was a meeting in Guangdong, China, to discuss various requests for joining the strategy.
The VC asked Dr Lau to represent Tanzania in the meeting and that the country's request was accepted along with six other countries to join the strategy. She said one of benefit members countries enjoy from joining the strategy is to get office rooms in the 21st century Maritime Silk Road Expo building for free.
She said for three years, some of the rooms in the building will be used by member countries for business exhibitions free of charge. The VC has directed members of TPSF, TCCIA and CTI to immediately set strategies on how to exploit the opportunity for the betterment of national economy.
"I would like to ask you to set strategies as soon as possible so that we can effectively utilise this opportunity," she said. She said China One Belt, One Road Strategy was established by the Chinese government purposely to bring together business communities from Asia, Europe and Africa.
She said China government wanted members of the strategy to discuss business issues, exchange ideas, skills and advises on how to promote and develop businesses in their areas. She said the strategy aims at enabling business communities to boost economies in their respective countries.
According to Ms Hassan, Tanzania will also benefit by getting funds for infrastructure development. The TPSF Executive Director, Mr Godfrey Simbeye, said his office will use the opportunity to develop businesses between Tanzania and other member countries. Moreover, the chairman of business community and owners of industries in Zanzibar, Mr Taufik Turki, the strategy will boost business and promote Tanzania products in other countries.
The Silk Road Economic Belt and the 21st-century Maritime Silk Road, also known as The Belt and Road (abbreviated B&R), One Belt, One Road (abbreviated OBOR) or the Belt and Road Initiative is a development strategy and framework, proposed by Chinese leader Xi Jinping that focuses on connectivity and cooperation among countries primarily between the People's Republic of China and other countries.
It was unveiled in September and October 2013 in announcements revealing the SREB and MSR, respectively. It was also promoted by Premier Li Keqiang during the state visit in Asia and Europe.