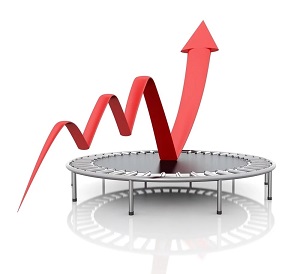 Image from Tuko

Treasury Sevretary Henry Rotich said that Kenya's economy has grown at the fastest rate in eight years in 2018 and may grow at a similar rate this year. Gross domestic product increased by 6.3% year-on-year. The improvement of agriculture and manufacturing have promoted annual growth rates.

Gross domestic product climbed 6.3 percent from a year earlier, Kenya National Bureau of Statistics Director-General Zachary Mwangi told reporters in the capital, Nairobi. That's the biggest annual increase since 2010, when East Africa's largest economy grew by 8.4 percent.

"Our estimate was 6 percent and I'm glad it turned out to be higher than what we were projecting," Rotich said at the same briefing, adding that the government expects expansion of "over 6 percent" in 2019.

Last year's performance exceeds expectations by the World Bank, which had forecast growth of 5.8 percent. Kenya is the world's biggest exporter of black tea and agricultural production, which accounts for about half of the economy, advanced 6.6 percent in 2018 from 1.8 percent a year earlier. Output in 2017 was curtailed by drought and infestations of fall armyworms that curbed corn production.

Other highlights from the report include:

The manufacturing sector expanded 4.7 percent, compared with a revised 0.5 percent increase in 2017.
Kenya generated 840,600 new jobs in 2018, compared with 898,000 a year earlier.
Inflation was 4.7 percent in 2018 from 8 percent a year earlier. The central bank targets price growth of 5 percent with a margin of 2.5 percent on either side.
The deficit on the current account narrowed to 441 billion shillings ($4.1 billion) at the end of last year from 518.9 billion shillings a year earlier.
About 2.02 million tourists visited the country last year. Tourism is among the country's largest sources of foreign exchange.
The economy expanded 5.9 percent in the fourth quarter from a year earlier. That compares with a revised 6.4 percent increase in the third quarter, the agency said.

It's unclear whether the economy will be able to sustain its strong performance this year, said Razia Khan, the chief economist for Africa and the Middle East at Standard Chartered Bank Plc.

"Uncertain rainfall may act as an inadvertent drag on growth," she said. "Rising fuel prices are likely to pose an additional headwind."