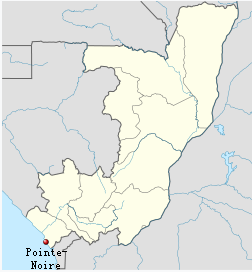 Brazzaville — Visiting Chinese Foreign Minister Wang Yi said Tuesday that China would help the Republic of Congo build a special economic zone (SEZ) in the harbor city of Pointe Noire.
Wang made the pledge in a meeting with his Congolese counterpart, Jean-Claude Gakosso.

He said China has become the most important contributor to Congo's industrialization and economic diversification.
The Pointe Noire SEZ is the outcome of an important consensus reached by the leaders of the two countries, and would make use of the advantages of Congo to explore new paths of mutually beneficial collaboration between China and African countries, the Chinese diplomat said.
According to Wang, the Pointe Noire SEZ would draw upon China's experience, and turn into momentous embodiment of the enhancement of China-Africa cooperation. For his part, Gakosso said that China is Congo's sincerest friend and most reliable partner, with the Pointe Noire SEZ being the most vital and symbolic cooperative project between the two sides.
Wang noted during the meeting that the relationship between Beijing and Brazzaville serves as an example for China-Africa and South-South cooperation.
Last year, Chinese President Xi Jinping and Republic of Congo's President Denis Sassou Nguesso upgraded the bilateral ties to a comprehensive strategic partnership, and China also placed Congo as a priority country for industrial production capacity cooperation between China and Africa.
The Congolese government began planning four special economic zones in Brazzaville, Pointe Noire, Ouesso and Oyo-Ollombo in 2013 to end the country's dependance on oil, create jobs and alleviate poverty.
Xinhua