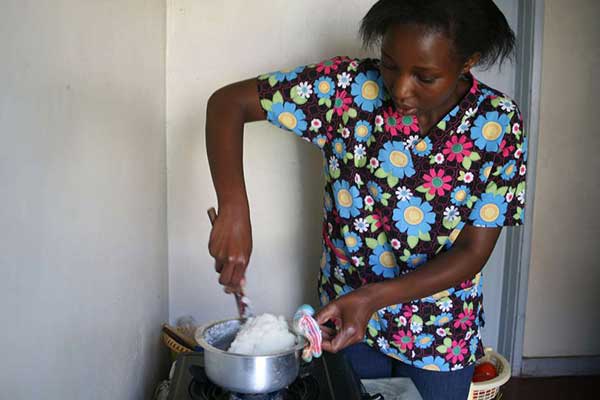 Image from Daily Nation
That plate of ugali will soon cost you more, if plans by Agriculture Cabinet Secretary Peter Munya to open the market for importation of maize succeeds.

Just smarting from a locust invasion, a depressed economy and the coronavirus pandemic that has literally brought the economy to its knees, the latest maize situation threatens to push food further from Kenyan tables, as the escalating cost of living bites.

Mr Munya told the Senate Agriculture Committee that all the maize under the strategic grain reserves has been contaminated by aflatoxin, a harmful and cancer-causing fungi, making them unfit for human consumption.

This now means the next meal you will take will cost more, as the importation costs are set to be passed on to the consumer, even with an expected shortage pushing the meal off the shelves, as available reserves run dry.

Mr Munya's revelation comes barely a month after the Strategic Food Reserve (SFR) chairman Dr Noah Wekesa warned that the country was facing a crippling food shortage, after it sold all its stock of maize and "couldn't replenish because of the high asking prices by sellers."

But their contradictory views cast doubt on the true position of the country's maize reserve. "We asked the ministry to hasten the restocking of the national reserves, but did not get a response. Now, we have no reserves in the stores," Dr Wekesa said in March.