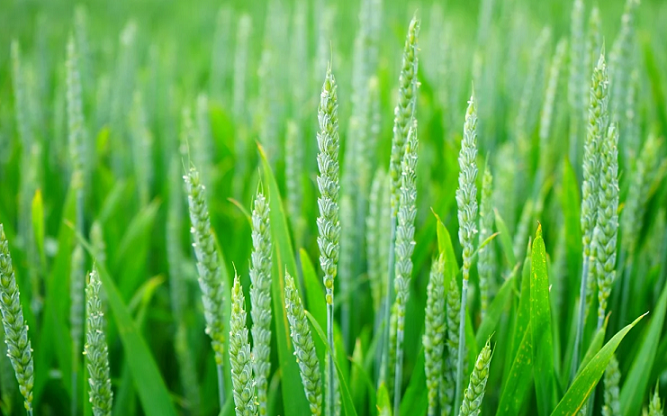 Image from Moroccoworldnews
The final production of the three main cereals for the 2019-2020 season is estimated at 32 million quintals in Morocco. The number represents a decrease of 39% compared to the previous season.

The last season was an average year for production, with 52 million quintals, the Ministry of Agriculture announced on Wednesday.

The campaign is also down by 57% compared to an average year under the ministry's signature Green Morocco Plan.

The ministry announced the statistics in a press release based on a survey carried out by the Strategy and Statistics Directorate (DDS).

The survey shows that the cereal area sown for the 2019-2020 campaign is 4.34 million hectares.

Soft wheat cereal production reached 17.7 million quintals, while durum wheat amounted to 7.9 million quintals.

Production of barley reached 6.4 million quintals, the survey shows.

Lack of rainfall was a direct motive for a weak cereals production this season compared to the previous one.

The agriculture ministry explained that the rainfall for the 2019-2020 campaign was characterized by a "poor temporal distribution."

It added: "Only cereal emergency phases benefited from adequate rainfall, while tillering and bolting suffered dry periods, respectively of 20 and 40 days."

The lack of rainfall resulted in a decrease in the harvested area, while insufficient tillering and bolting resulted in low yields from areas that resisted the rainfall deficit.

Delayed rainfall during the months of April and May was beneficial for grains in mountain areas. But this had no significant effect for the large cereal areas, whose production cycle had already been completed.

In August, Morocco's National Ports Agency (ANP) announced that the country's imports of cereals reached 5.9 million tonnes during the first seven months this year.The number represents an increase of 49.8% from the same period last year.

Lack of rainfall did not only cause a drop in the country's production, but also an average filling rate of 45% for dams.The figure is down from 2019's national average of 54%.