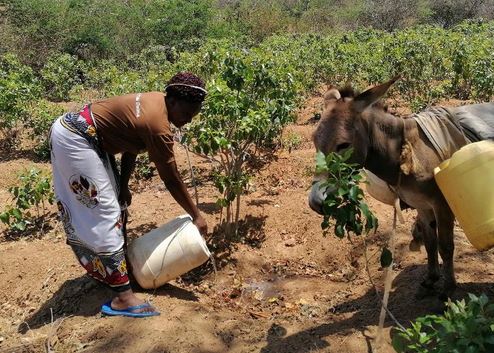 Image from Standardmedia
In Kenya just like in any other developing nations across the globe, agriculture is one of the most important means of livelihood for many. In communities where smallholder agriculture is practiced, especially in Africa, women form the backbone of agricultural activities including production, transportation, and marketing of agricultural commodities.

Women support the continent's population by producing 80 per cent of its food, but gender is excluded from conversations that determine agricultural policies, while discriminatory laws and practices deprive them of their land, their rights, and their livelihoods.

Women in Embu County are seeking to change the narrative capitalising on donkey rearing to improve their livelihoods.

According to the Kenya Network for Dissemination of Agricultural Technologies, the animals are a critical source of support to most households creating economic security, social status, and providing a sense of companionship to their owners.