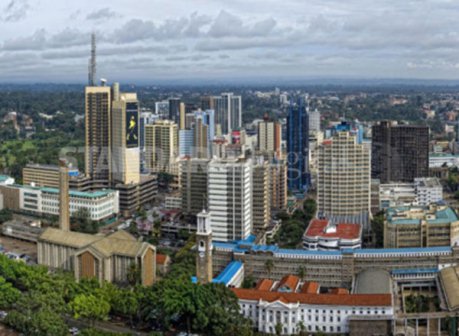 By Daniel Psirmoi
Nairobi has been ranked as the top most dynamic city in the African continent, in a new global rating.

Nairobi is the capital and largest city of Kenya. It is famous for having the Nairobi National Park, the world's only game reserve found within a major city. The city and its surrounding area also form Nairobi County, whose current governor is Evans Kidero and Deputy Governor is Jonathan Mueke.

According to the JLL 2017 City Momentum Index (CMI), Nairobi was rated number ten in the globe, beating other big cities such as Dubai( United Arab Emirates), New York( US), Paris ( France) and Stockholm( Sweden). CMI index is used to identify change and highlight which cities or metropolitan areas may be best at positioning themselves to compete in the current ever-changing economic landscape.
Innovation and technology was one of the determinants used to rank the cities, with the Kenya's capital city being, among those with established support and nurture technological changes. Environment and housing were other additional factors
"The overriding factors that characterise the world's most dynamic cities are technology and innovation — and cities that best absorb, adapt and leverage these drivers come out on top," reads an article published on the World Economic Forum Website.
The top five cities according to the latest global index were Bangalore( India) followed by Hon Chi Minh(Vietnam), Silicon Valley( US), Shanghai( China) and Hyderabad( India).
At number six was London(UK) , while Austin(US), Hanoi( Vietnam), and Boston(US) came seventh, eighth and ninth respectively. "These cities are now becoming more tightly networked and most are outperforming their national economies. Whether new regional technology hubs such as Nairobi or established global gateways like London, these cities integrate change and technology into their DNA," adds the report.
A critical examination of the ranking of the top 30 cities show that more than half of them are from the Asia-Pacific region. Apart from Bangalore, India's tech centre, which took the number one spot, other five cities from the country were among the top 30. China on the other hand which has performed well in the past, had five of its cities among the 30 world's fastest-changing cities.