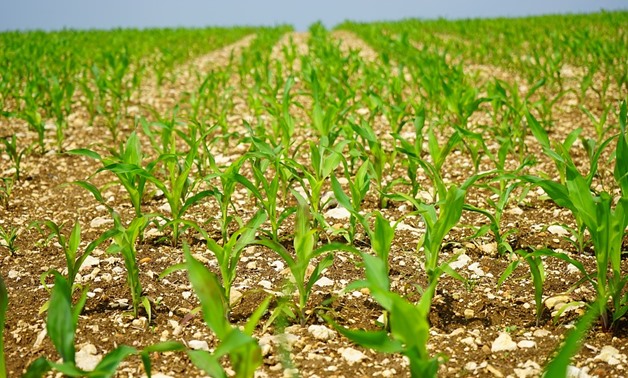 Image from Egypttoday
The Ministry of Planning and Economic Development is cooperating with the Boston Consulting Group (BCG) on a supply chain development project.

The BCG will be providing advisory services to support the Egyptian Government's efforts to mitigate the impact of COVID-19 crisis.

Minister Hala El-Said said the project comes as part of the structural reforms programme for economic sectors that the ministry adopts in cooperation with ministries and all concerned parties.

These reforms look to achieve sustainable inclusive growth and implement the goals of Egypt's Vision 2030. This cooperation will see the global consulting company work to increase the resilience of Egypt's economy and its ability to face crises.

Further, Deputy Minister of Planning and Economic Development Ahmed Kamali said that the company contacted the ministry to provide advisory services to support the Egyptian Government's efforts in facing the COVID-19 crisis.

Kamali explained that many meetings and discussions were held in this regard and it was agreed to focus on the agricultural sector, which is a sector that the state aims for bolstering its productivity and its share of the GDP.

The agricultural sector also has great export potential and intertwines with other important productive sectors such as the industrial sector.

On the importance of the sector in providing job opportunities as it is a labour-intensive sector, Kamali added that the project aims to study the supply chains of fish and corn, to determine the logistical services required for this product to reduce losses, increase export capacity, and reduce imports.

It will contribute to increasing production and thus reducing the rate of inflation, as well as raising the standard of living of workers in the agricultural sector.

He said that corn and fish products were identified through the facilitative committee that was formed and made up of members from the ministries of planning, agriculture, supply and industry.

Kamali pointed out that the facilitation committee held some meetings, apart from bilateral meetings between the committee members and BCG. The study was based on an analysis of crop production data, as well as many interviews with experts in the field, and stakeholders in the supply chain from farmers and suppliers.

The study also determined the optimal places for cooling centres for fish and drying centres for corn, as well as the cost of these investments and their impact on the import and export of these products.