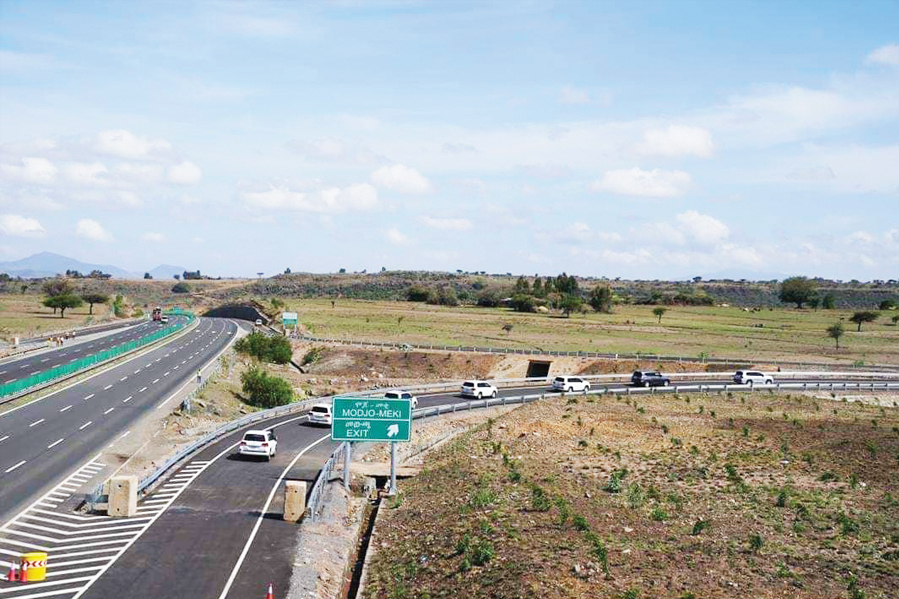 Image from ENA
Ethiopia inaugurated the Modjo-Meki-Batu 92 km road, completing the first phase of the country's contribution to Trans-Africa Highway in the presence of high government officials and other multinational organization heads.
Farmers can now create market linkages easily, and transportation services will be more efficient. With the finalization of the project it will increase the flow of tourism and strengthening of industrial parks.

Completion of the highway will pave the way for the country's economic, social and political integration across the continent.

The Mojo-Hawassa Expressway is also part of the Trans-African Highway network that stretches from Cairo to Cape Town and comprises transcontinental road projects to facilitate regional cooperation and trade.

The Mojo-Hawassa Expressway is expected to enhance trade and cooperation particularly with Kenya.The Mojo-Hawassa Expressway is a two-phase construction project and the rest of the Batu-Hawassa Expressway is under construction.

The 202-kilometers expressway to be connected with Addis-Adama Expressway is being built with an outlay of 13.58 billion Birr. Construction of Mojo-Hawassa Expressway was commenced five years ago.