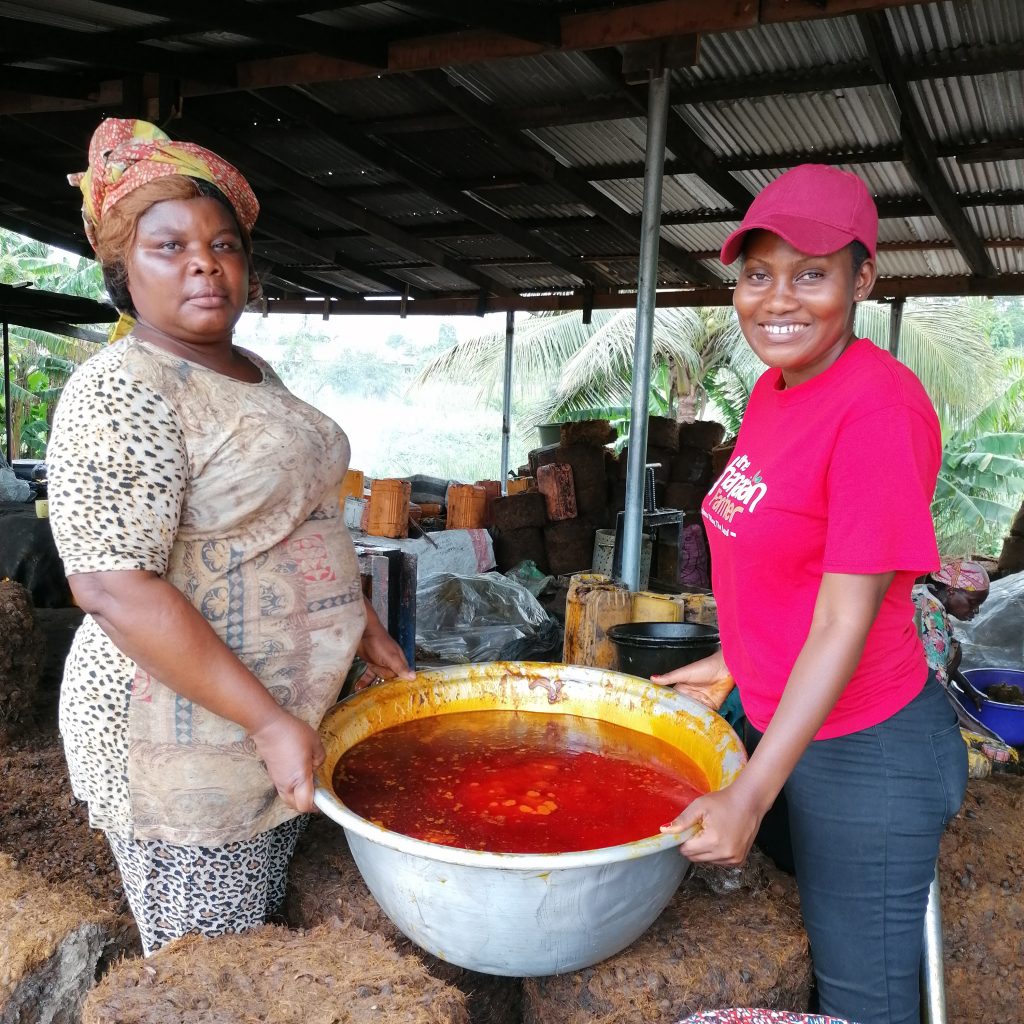 Image from Myjoyonline
The CEO of Krobea Oil Palm Processing has unveiled the hidden treasure in oil palm processing and production.

In an interview with Enyonam Manye on the Ghanaian Farmer show, Margaret Asantewaa Krobea disclosed that she has been in the Palm Oil business for seven years and owns a 16 acre Oil Palm plantation.

According to her, her oil palm plantation serves as raw material for the palm oil production and also indicated that other farmers sell their oil palm produce to her factory for their production.

She revealed that her huge investment in the agric-business is yielding positive returns and profit since she is still in operation. She also explained that the Oil Palm business is an all-year-round production business making it very lucrative.

Touching on the challenges associated with the Oil-Palm production, she indicated that the scarcity of oil palm sometimes fluctuates prices which sometimes shoots prices high depending on the season among other factors as well.

Given the challenges associated with the value chain before palm oil is produced, she asked for government support to aid her by providing her with modern machines and tracks that will enhance palm oil's fast production.

The businesswoman who has created employment opportunity for people to have meaningful livelihood admonished the youth to venture into agriculture.

Support local palm oil processors with modern machines – Krobea Palm Oil CEO
She said it is a profitable venture which has really helped her, hence will entreat all and sundry to take a good look at agric-business as a hub for job creation.