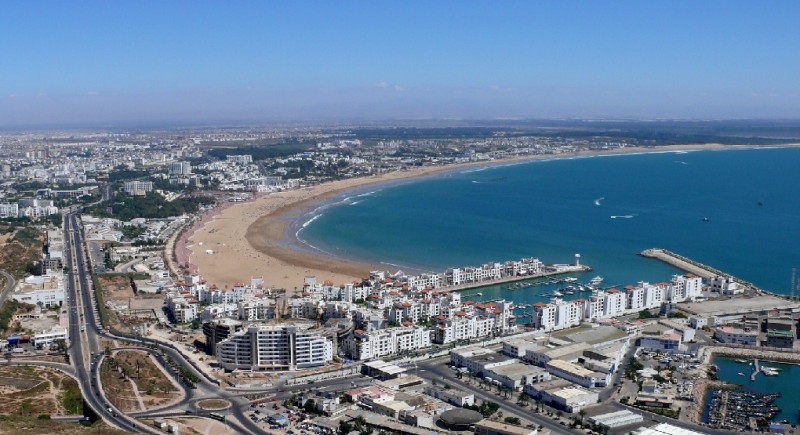 Image from Moroccoworldnews
The General Confederation of Moroccan Enterprises (CGEM) and the China Council for the Promotion of International Trade (CCPIT) are hosting the event running between June 28 and June 30, with the aim to promote trade and investment opportunities in Morocco's Souss Massa region along with the rest of the country.

Besides promoting opportunities in Morocco, the organizers hope to encourage Chinese companies to engage with the Moroccan market and to establish their presence in the region.

Up to 300 Chinese companies are expected to attend the event, with 15 Chinese companies already set to meet their Moroccan counterparts.

The Souss-Massa region's Wali, an Arabic term for a governor, and the governor of the Agadir-Ida-Outanane prefecture, Ahmed Hajji, said that the forum launched parallel to the beginning of the post-COVID-19 economic landscape, coinciding with Morocco opening up to tourism.

On the occasion, Hajji recalled Morocco's King Mohammed VI's visit to China in 2020, which played a crucial role in strengthening bilateral relations between the two countries. The visit saw the signing of thirty public-public and public-private partnership agreements between the two countries..

For his part, the Ambassador of the People's Republic of China in Morocco, Li Changlin, believes that the forum is likely to "strengthen bilateral cooperation in sectors with high potential for job creation and value added," according to Morocco's Ministry of Culture and Communication.

The Chinese ambassador also highlighted Morocco's ever growing aerospace and automotive industry, welcoming the country's favorable tax and customs terms offered for foreign investors.

While a guide to industrial land use, purchase, and general investment has already been published in three languages, the Director General of the Regional Investment Center Souss Massa (CRI SM), Marouane Abdelati, said that the Mandarin-language version can be expected soon.