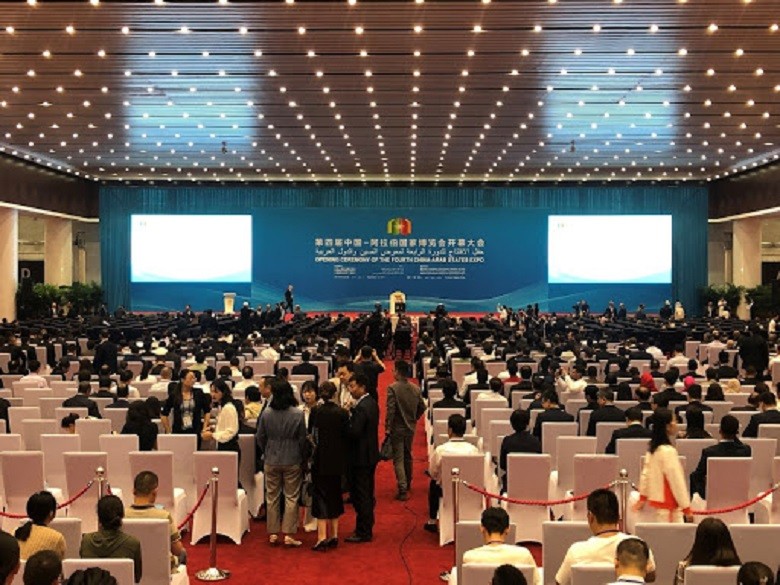 Image from Moroccoworldnews
Morocco will attend the exhibition, held in hybrid format, as a guest of honor. It will launch on August 19, in Yinchuan, Northwest China's Ningxia Hui Autonomous Region. Morocco will use the opportunity to showcase both its culture and recent technological developments, according to Moroccan news reports.

Approximately 1,000 companies, both from China and abroad, have registered to participate in the 5th iteration of the exhibition. The expo will also host 239 companies in a 12,000 square meter space for both virtual and real life exhibitions.

The China-Arab States Expo has become an important event in the establishing of new forms of bilateral cooperation in a wide array of sectors. The expo covers innovation in economy, trade, science, technology, and medical care.

According to a Global Times report, a business--summit as part of the event will see visitors from the circles of "noted academics, leading companies and officials from a spectrum of different industries," to organize talks on the "digital economy, carbon peak and structure transformation of energy investment, efforts to expand and deepen bilateral cooperation."

This year's event will also celebrate the construction of the China-Qatar technology transfer center, and the China-Arab States technology transfer center, according to Lai Jiao, vice-chairman of the people's government of Ningxia, Global Times reported.

Chinese exports to Morocco reached the value of $4.47 billion (MAD 39.51 billion) in 2019, while Moroccan exports to China reached $485 million (MAD 4.3 billion) the same year, according to OEC.

Chinese exports mostly consist of broadcasting equipment worth about $278 million (MAD 2.5 billion), while Moroccan exports mostly consist of raw copper, at $50.8 million (MAD 449 million), Calcium Phosphates, which reached $43.3 million (MAD 384 million), and zinc ore worth $41.3 million (MAD 365 million).

While the trade deficit is considerable, the two countries have experienced positive developments in bilateral trade in the last decade, particularly when it comes to the two countries' tech sectors.