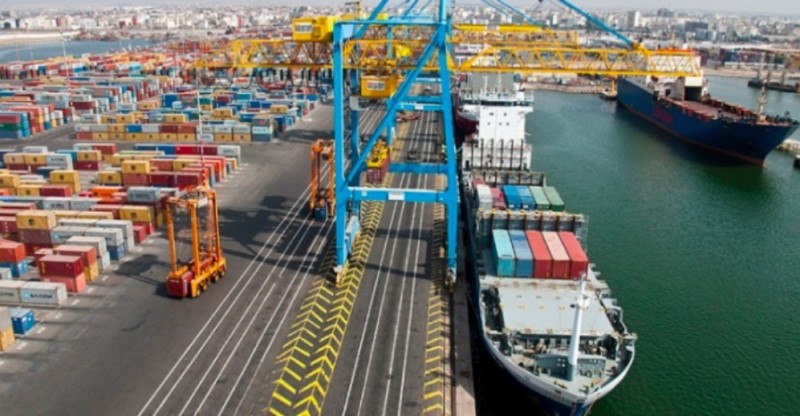 Image from Moroccoworldnews
The European Bank for Reconstruction and Development (EBRD) expects Morocco's Gross Domestic Product (GDP) to increase by 1.2% in 2022 before reaching 3% in the following year.

Morocco's economy substantially rebounded in 2021, with a GDP of 7.4%, following a pandemic-induced contraction of 6.3% in 2020, according to the EBRD's latest report on economic forecasts published on Tuesday.

The North African country's economic recovery was mainly fueled by "a record harvest season, and rebounds in manufacturing, trade, construction, and business services, amid one of the best vaccination programs in the EBRD regions," the report indicates.

EBRD, however, expects a decline in 2022, with a 1.2% GDP growth, due to unfavorable weather conditions affecting agricultural output, as well as the impact of the Russia-Ukraine war. Morocco's economy greatly relies on agricultural production.

"Morocco is currently suffering a severe drought," the report noted, which will put upward pressure on local food prices, forcing the country to resort to food imports at a higher international price.

The war in Ukraine, coupled with the COVID-19 pandemic, has been disrupting global supply chains, providing further headwinds to Morocco's economic growth.

Despite increasing renewable energy output, Morocco imports the majority of its energy consumption and is exposed to large spikes in hydrocarbon prices, the report added. "These downside risks will likely carry over into the next year, although 2023 could see a rebound in growth, projected at 3%, as agriculture recovers and the pace of growth returns to pre-pandemic levels."

Russia's invasion of Ukraine will have a detrimental impact on tourism and supply chains in most Southern and Eastern Mediterranean (SEMED) nations, EBRD noted, particularly in Morocco and Tunisia, "which will be affected by the slowdown in Europe."

According to the MENAdrought project report published last month, rising temperatures and record-low rainfall have impacted Morocco's agricultural production, including citrus and horticultural crops in the Souss-Massa region.

Morocco has recorded an average of three seasons of drought every decade over the past 50 years, threatening the North African country's rainfall-dependent grains harvest.