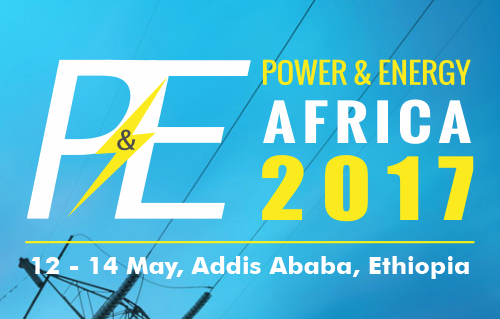 POWER & ENERGY Africa is an international trade show with the largest range of the latest technology, machinery and equipment in the power and energy sector.
POWER & ENERGY Africa is all set to venture into the Ethiopian market after several successful editions in Kenya and Tanzania. The first edition of POWER & ENERGY Africa in Ethiopia, taking place at the Millennium Hall, Addis Ababa, from 12 - 14 May, 2017, will provide an international business platform by enabling global investment opportunities.
Ethiopia has one of the fastest growing economies in the world and has been registering a double digit growth for the last twelve consecutive years. It is also the second most populated country in Africa. According to the national electricity distribution company, the opportunities in the power sector represent about US $3 to 4 billion per year. Of this, 65% is in generation, with the rest spread across transmission, universal access and engineering services.
The Ethiopian power system is reliant on hydropower, which accounts for 98% of generation. The long-term goal is to maximize the country's energy power potential, which is currently believed to be 45,000 MW hydropower, 10,000 MW geothermal, and 1.03 Million MW wind power, in addition to potential bio-fuel and alternative energy development.
POWER & ENERGY Africa will bring you exhibitors from over 20 countries, with over hundreds of products, equipment and machinery on display. Exhibiting at the largest power event in the industry will allow you to showcase your products and services to the industry's largest gathering of qualified decision-makers.
KEY PERSONNEL FROM ALL POWER & ENERGY RELATED INDUSTRY INCLUDING:
•
Architects/Engineers
•
Co-generators/Self-generators
•
Consulting Firms
•
Financial Firms
•
Government Local/State/Federal
•
Construction & Maintenance Contractors
•
Fuel Suppliers
•
Independent Power Producers
•
Original Equipment Manufacturers
•
Power Industry Consultants
•
Power Plant Designers
•
Project Developers
•
Research and Development Organizations
•
Human Resource Managers and Recruiters
•
Equipment Inspection and Repair Specialists
•
Construction Contractors
•
Maintenance Service Providers
•
Operations Service Providers
•
IT Specialists
•
And others