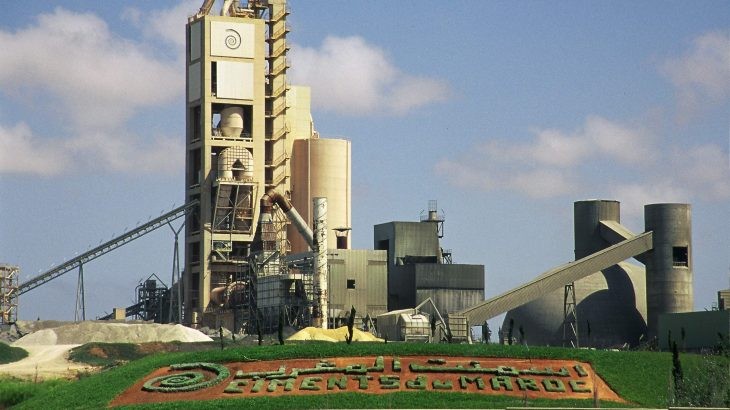 Image from Moroccoworldnews
Ciment du Maroc, a Moroccan subsidiary of German cement manufacturer HeidelbergCement Group, reported a 5% increase in quarterly turnover at the end of the second quarter of 2022.

According to a recent financial statement, Ciment du Maroc's turnover reached MAD 1.8 billion ($170.7 million) at the end of June, up from last year's MAD 1.7 billion ($161.2 million).

Regarding the company's investment, at the end of June, the cement manufacturer invested a total of MAD 160 million ($15.1 million), marking a 195% annual increase, the company's statement indicates.

The significant rise in the investment volume is largely the result of the company's currently under-construction factory in Nador, located in Northern Morocco. The manufacturing unit is planned to become operational at the start of the third quarter of 2022, the statement adds.

With an investment budget of MAD 330 million ($31.3 million), this Nador factory is set to have a production capacity of 700,000 tonnes of cement annually.

Headquartered in Casablanca, Ciment du Maroc is part of the world's largest cement manufacturer and currently operates eight cement manufacturing plants in Morocco.

To the company, the venture is a "turning point for Ciment du Maroc," as it represents an "important step" in the company's "geographical diversification" strategy, the company said in a statement.

In 2019, the German company announced the sale of around 500,000 stakes or 3.6% of shares to institutional investors in Morocco. The deal was valued at MAD 777.5 million (€73 million).

Following the sale, HeidelbergCement still retained majority shares of 51%. In Morocco, Ciment du Maroc is the second-biggest cement producer, after LafargeHolcim Maroc.