Egypt's agricultural export is seeing a growth by about 15% in 2017 one months after the flotation of currency.
The currency flotation helped Egypt to secure a $12 billion IMF loan to support a wide-ranging reform programme aimed at restoring foreign inflows and reining in the budget deficit.
A series of tax increases and subsidy cuts, along with the currency depreciation, have driven inflation to record levels in a country where millions live a pay cheque away from hunger. But amid the pain of government austerity, local manufacturers and exporters are reporting a pick up in activity.
Egyptian politicians have blamed the import-dependent country's ballooning trade deficit, which stood at $42.64 billion in 2016, for putting pressure on the pound. Along with a sharp reduction in imports, a rise in agricultural exports could help narrow that gap.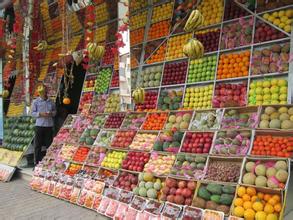 The move has led to a surge in demand as the fruit and vegetables are now more competitively priced on the global market.
According to reports demand has doubled, with every product gaining one or two markets. The growing interest follows a turbulent year for Egyptian produce after a temporary ban of fruits and vegetables in one of Cairo's top buyers,
The flotation is very tempting and helpful, it can bring more importers to come to Egypte for invertment. it help also narrow the country's ballooning trade deficit.