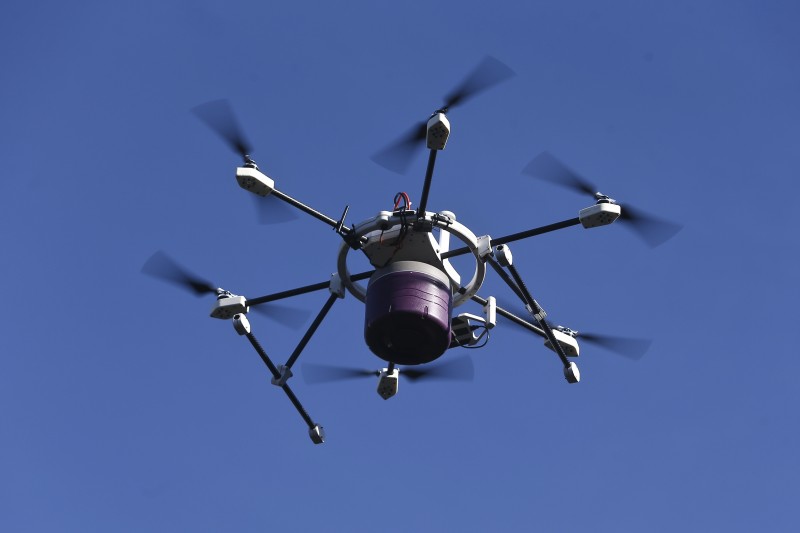 Image from Moroccoworldnews
American logistics company Zipline announced joining forces with the Nigerian last-mile delivery startup Jumia to launch Africa's first drone delivery service.

According to a recent press release from Zipline, the goal of the joint venture is to provide an eco-friendly and automated delivery service for Jumia's customers across the continent, including in Morocco in the future.

Prior to announcing the launch of the service, Zipline and Jumia had conducted a pilot program to assess the feasibility of the service in Ghana, the statement explained.

The initial pilot program was carried out for multiple products within a delivery range of 2,500 kilometers. In the pilot program, the two companies were able to provide delivery services for households as far as 85 kilometers within less than one hour with real-time visibility of the location of the drone.

Building on the success of the pilot program in Ghana, the two companies are now planning to expand operations to Ivory Coast and Nigeria, and ultimately to other countries in the future.

'Fast and convenient' delivery

Commenting on the launching of the service, Jumia's COO Apoorva Kumar, said: "Using the latest instant logistics technology will allow Jumia to offer our consumers on-demand delivery of the products they need – instantly."

"Whether they're ordering electronics, fashion, health, and beauty, or other categories, Zipline's instant logistics system will provide fast and convenient access," Kumar explained, adding that the service "will support Jumia's commitment to sustainability and innovation and provide much-needed access to rural and remote areas where conventional delivery services have challenges."

Drone delivery services seem to be the future of e-commerce as all major companies in the industry are currently pilot testing or have already launched drone delivery services.

Companies like the e-commerce giant Amazon and Alphabet (the parent company of Google) are all currently investing in the development of their own drone delivery services.

The emergence of drone delivery services promises to reduce shipping costs for consumers as well as optimize delivery time, some experts have said.

However, as with all innovations that introduce automation to the economy, the drone delivery service threatens to erode jobs in the delivery industry.

As is often the case, though, the technology would generate more jobs in the drone manufacturing industry and other potential industries that would emerge to cater to the growing demand for delivery drones.