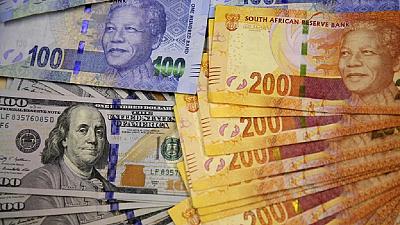 (africanews)
According to the Comission's findings, Citibank will make witnesses to help prosecute other banks that participated in price fixing and market allocation in the trading of foreign-currency pairs involving the rand, the Pretoria-based commission said in an e-mailed statement on Monday. The agreement "was done to encourage speedy settlement and full disclosure to strengthen the evidence for prosecution of the other banks," Commissioner Tembinkosi Bonakele said in the statement.

The South African probe is the latest investigation into alleged rigging by the world's biggest banks of the $5.1 trillion-a-day market for products tied to foreign exchange, which has resulted in more than $10 billion of penalties since Bloomberg first revealed manipulation in 2013. Former Citigroup trader Christopher Cummins and ex-BNP Paribas SA employee Jason Katz have pleaded guilty to allegations in the U.S. for rigging emerging-market currencies. Both were identified in the Competition Commission investigation.

The South African economy has suffered long periods of uncertainty in 2016 due to corruption scandals involving the president. The situation was worsened with the skeptical appointments by President Zuma to the post of finance minister.

The implicated banks are: Bank of America Merrill Lynch International Limited, BNP Paribas, JP Morgan Chase & Co, JP Morgan Chase Bank NA, Investec Ltd, Standard New York Securities Inc, HSBC Bank Plc.

Others are Standard Chartered Bank, Credit Suisse Group; Standard Bank of South Africa Ltd, Commerzbank AG; Australia and New Zealand Banking Group Limited, Nomura International Plc, Macquarie Bank Limited, Citibank NA.

ABSA Bank Limited (ABSA), Barclays Capital Inc, Barclays Bank plc complete the list. In recent years, South Africa has successfully prosecuted and fined local construction companies and bakeries for price fixing.

Because of the internal political instability in the south african, the uncertainty for the economy will dur a long periods. The skeptical appointments by President Zuma to the post of finance minister will lead to a situation worse.