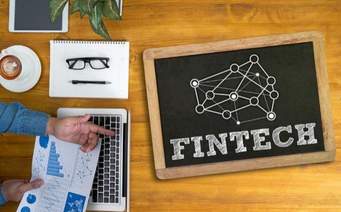 Photo : www.entornointeligente.com
By GABRIELLA MULLIGAN
In recent years, with the vigorous development of the information age, mobile money, cargo drone and wifi hotspots become the represent of this generation, the same in Africa. It becomes the chance and challenges for both the Africa's innovators and international investor.
From mobile money to cargo drones and rugged portable wifi hotspots, Africa's innovators are generating new technology to tackle consumer needs and development challenges.
Data comparison
New data charting investment activity flowing into Africa's tech start-ups shows that international investors are taking notice. According to Disrupt Africa ( Disrupt Africa is a blog that provides readers information about startups and technology in Africa ), a portal for start-ups and accelerators across the region, tech start-ups on the continent raised more than $129m in 2016.
Overall, 146 start-ups raised investment, a 16.8 per cent rise in the number of funding rounds compared to 2015.
Financial inclusion remains a challenge across Africa, where only a third of adults have access to any kind of basic financial services, according to the IMF. It makes sense, then, that financial technology – or "fintech" – innovations attracted the most start-up funding in 2016.
According to the research, fintech start-ups raised a combined total of more than $31m, or 24 per cent of all the fundraising recorded in the course of the year.
Reason to invest
According to Tom Jackson, Disrupt Africa's co-founder, fintech appeals to investors because it checks two boxes. "Investing in fintech start-ups offers investors serious potential returns, given the size of the untapped markets these companies can reach," he explains "There is also a strong impact angle in that new forms of financial service provision have the ability to empower and connect unserved Africans."
The potential impact of new health and agriculture technology is talked about a lot, but that has not always been reflected in the amount of funding backing innovators in these areas.
However, in 2016 both sectors saw strong growth. E-health start-ups represented 7.5 percent of companies to raise funding over the year, ranking as the sector third in terms of the number of funding rounds counted.
Meanwhile the agri-tech space saw incredible growth of 8,660 percent in the amount of funding received, as compared to 2015.
These start-ups are tackling a range of issues with equally diverse approaches. "Solutions range from e-health companies providing diagnostic solutions using smartphone apps, to agri-tech firms connecting farmers with lucrative new markets using the web and SMS," Mr Jackson says.
In terms of location, South Africa – famed for the "Silicon Cape" tech scene centred in Cape Town – was the most popular investment destination in 2016, with 64 of its start-ups taking home more than $46m.
This reflects the booming support network for start-ups across the countries' urban tech scene, with numerous organisations offering everything from funded acceleration, to niche mentorship, to access to cutting-edge facilities.
A number of global entities – such as Barclays, GE, and Thomson Reuters – also launched start-up-oriented activities in South Africa during 2016.
Nigeria and Kenya – or the "Silicon Savannah" – rounded out the top three. Combined, these countries accounted for 80.3 per cent of funds secured. Egypt, meanwhile experienced more than 100 per cent growth in fundraising, coming in fourth.
Clearly investors are tapping into Africa's tech prospects, and looking more broadly at the opportunities on offer.
Compared the data over the past two years, more and more star-ups raised the investment in fintech to tackle the needs and clients' development chanllenges. It could also be the opportunities for the new forms of financial service and financial inclusion.