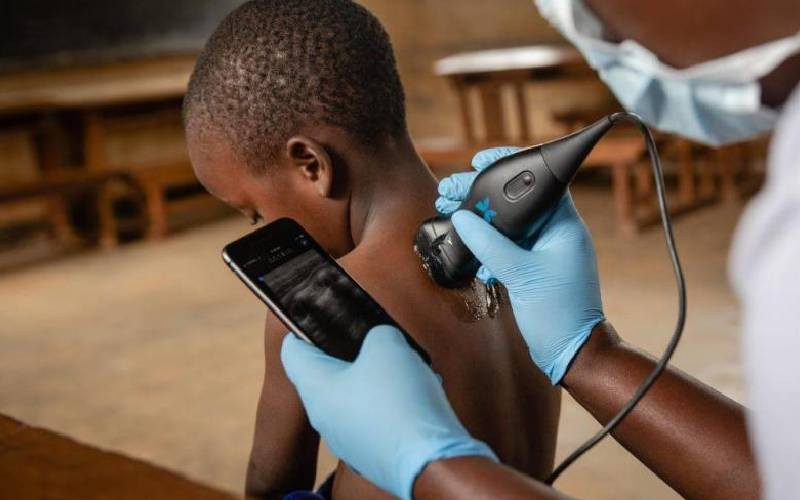 Image from Standardmedia
Villgro Africa has invested over $1.36 million (Sh171.4 million) in 36 Kenyan healthcare startups over the last seven years, with plans to launch a Biotech Innovation Hub as part of its regional expansion.

The incubator and impact investor plans to announce these plans as it launches its 2015-2022 Impact Report at the annual 2023 Sankalp Summit this week.

"Since its inception, Villgro Africa has enabled access to healthcare to those at the bottom of the pyramid. In the past seven years, Villgro has steadily invested seed funding in social enterprises with homegrown solutions that solve Africa's healthcare and lifestyle dilemmas," said Villgro Africa co-founder and CEO Wilfred Njagi.

These enterprises have so far generated revenues of over $5.2 million (Sh655.2 million), created 540 jobs and touched over two million lives.

The Impact Report shows that over the last seven years, Kenyan startups received the lion's share of Villgro Africa's investments accounting for $1.36 (Sh171 million) out of the $2.14 million (Sh269.6 million) committed since inception.

"As we continue to scale, we are excited about the launch of a Biotech Innovation Hub that will create shared value by leveraging East Africa's genetic diversity to accelerate the development of drugs, vaccines, and diagnostics for the control and elimination of poverty-related diseases, rare diseases, neglected tropical diseases and NCDs," noted Njagi.

Villgro Africa co-founder and Chief Innovation Officer Robert Karanja said local manufacturing in the healthcare sector presents huge opportunities for startups and investors.

To make this a reality, Villgro Africa has set its eyes on launching an Incubator-Fund Platform in partnership with Jaza Rift Fund, with a target fund size of $30 million (Sh3.8 billion) to support startups graduating from the incubator.

Notable startups that Villgro Africa has invested in include Drop Access, a firm manufacturing portable solar-powered smart fridges that can be mounted on bikes to transport vaccines and other medical items. Others include Bena Care, a firm providing home-based care and Negus Med, an advanced wound care and theatre textiles distribution and manufacturing company.

"As we celebrate seven years of growth and impact, we are grateful for a pipeline of quality firms, for funders who believe in the vision, our board members and mentors who freely give of their time and expertise and our clients who entrust their plans to our team," said Villgro co-founder and executive chairman Rob Beyer.