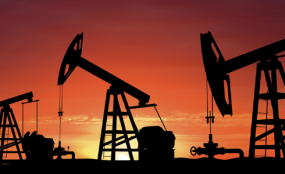 (the citizen)

By Athuman
As preparations for the exploration of oil and gas in Lake Tanganyika get into top gear, international scientists at the site are warning that if the activities are not pursued carefully, they could cause massive and long-term environmental disaster.
he two countries with the biggest stake of the lake, Tanzania and the Democratic Republic of Congo (DRC), signed a Memorandum of Understanding (MoU) last October for joint oil and gas exploration in and along the lake.
Recently, the Minister for Energy and Minerals, Prof Sospeter Muhongo, said that all four countries sharing the lake, including Burundi and Zambia, were to meet in DRC's western port city of Kalemie this month for the first conference on the prospects of joint exploration activities in the second deepest lake in the world.
Concerned on the developments, Dr Erik Verheyen from the Royal Belgian Institute of Natural Sciences on behalf of the Cichlid Science 2015 Meeting and concerned scientists last November published an article entitled Oil Extraction Imperils Africa's Great Lakes in the international scientific journal Science warning that although the region sees exploitation of hydrocarbon reserves as a vital economic opportunity, such business posed grave risks to the environment and local communities.
In the paper the scientists argued that thousands of oil spills reported in Nigeria demonstrate that the extraction and transport of oil were prone to accidents.
This is especially bad news for the African Great Lakes countries because they are virtually closed ecosystems.