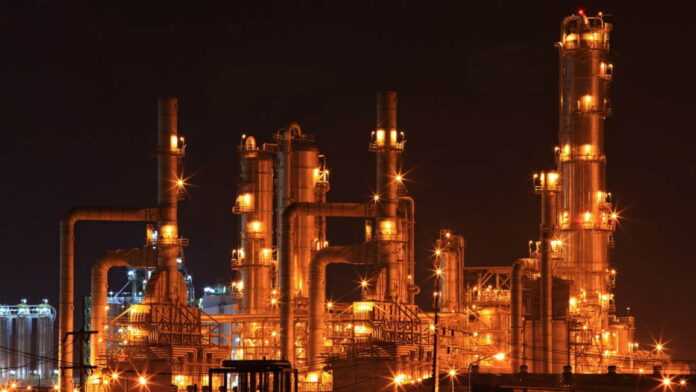 Image from Northafricapost
Nigeria on Monday (22 May) commissioned the Dangote Refinery billed as Africa's largest oil refinery, amid hopes of transforming the West African country into a net exporter of petroleum products, though doubts persist that securing crude supplies could delay achieving full production this year.

The new refinery, owned by Africa's riches man Aliko Dangote, was commissioned by Nigeria's President Muhammadu Buhari, after years of delays and just days before stepping down from office. Built in the Lekki Free Zone, a commercial hub of Lagos, the plant should begin operations in June with the first products expected on the market by August. Once at full capacity, it will have the ability to process 650,000 barrels a day, according to the company. The complex also has a 435-megawatt power station, a deep seaport and a fertilizer unit. Buhari described the project as "a notable milestone" and "a game changer for the downstream petroleum products market, not only in Nigeria but for the entire African continent." The presidents of Ghana, Niger, Togo, Senegal and a representative of the Chadian leader also took part at the commissioning ceremony.

According to Dangote, the refinery is expected to meet Nigeria's domestic demand as well as serve global markets. For decades, Nigeria, Africa's most populous nation and one of the continent's largest crude producers, has depended on fuel imports to meet local demand because of under-performing state-run refineries. Nigeria swaps crude worth billions of dollars for gasoline, which is then subsidized for the domestic market, causing a huge drain on foreign exchange. The new refinery needs a constant supply of crude, but Nigeria's oil production has been declining due to oil theft, vandalism of pipelines and underinvestment. Last month, Nigeria's oil production fell under one million barrels per day (bpd), below Angola's output.