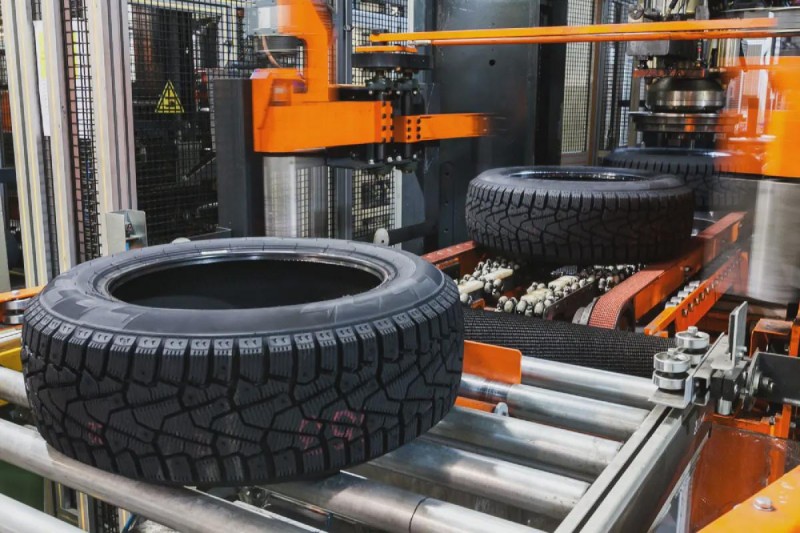 Image from Moroccoworldnews
Chinese tire manufacturing Company Sentury Tire has secured land in Morocco to build its first car tire factory in the northern Moroccan city of Tangier this month, Chinese media group Yicai Global reported on Wednesday.
Sentury Tire's General Manager Lin Wenlong finalized an agreement with the Managing Director of Tangier Med Zones Jaafar Mrhardy for the purchase of around 200,000 square meters of land.
The report noted that the plant will be built close to "Africa's largest container port," providing strategic access to international markets.
With an investment of nearly $300 million (MAD 2.9 billion) in self-raised funds, Sentury Tire aims to establish an automobile tire manufacturing plant with an annual production capacity of six million units by the end of the second year.
The move comes as Sentury Tire continues to strengthen its global presence, following the successful establishment of two other facilities in Thailand and Spain.
The location of the new facility, situated just 35 kilometers away from the Port of Tanger-Med, offers a significant advantage in handling international exports. Tangier-Med port currently manages over half of all cargo passing through Moroccan ports, enhancing the company's logistical efficiency.
Upon completion, Sentury Tire will become the sole tire manufacturer in Morocco, consolidating its competitiveness on the global stage.
In January, the company unveiled its plans to invest $297 million in building the new factory in Morocco, attributing its choice to the country's stable economy and political environment, investment conditions, and favorable trading policies.
In addition, Sentury Tire highlighted Morocco's geographical location, allowing for distribution to Europe. It particularly recognized the country's strong and easy access to European and American markets.
Construction of the new facility is expected to take around 18 months, with the factory beginning operations by the end of 2024 or early 2025.