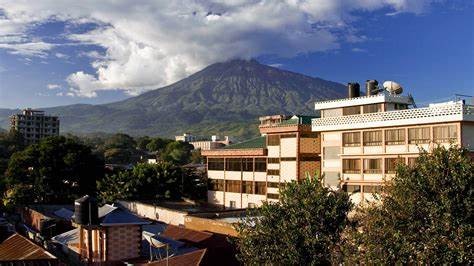 Image from Moroccoworldnews
The African Development Bank (AfDB) has unveiled its latest East Africa Economic Outlook for 2023, predicting that the region will lead the continent in terms of economic growth over the next two years.
According to the report released in late July, the bank foresees a remarkable growth rate of more than 5% in East Africa, outpacing the rest of the continent. The report attributes this growth to the collective achievements of countries including Rwanda, Uganda, Ethiopia, Kenya, Djibouti, and Tanzania.
With projected growth rates of 5.1% in 2023 and 5.8 percent in 2024, East Africa stands as a beacon of economic progress amidst a dynamic and ever-changing global landscape. The report highlights the significant role played by the services sector in driving the expansion, contributing to approximately half of the region's economic growth in the previous year.
Tourism has emerged as a key driver of East Africa's economic success, fueled by the region's nature and rich cultural heritage.
The allure of East Africa's picturesque landscapes, diverse wildlife, and unique traditions has been attracting visitors from around the world, bolstering demand for hospitality, dining, and entertainment services. This trend has translated into increased revenue and job opportunities in the region, further enhancing its economic prospects.
While East Africa boasts a promising economic outlook, the African Development Bank acknowledges that the region faces both internal and external risks that could potentially impact its positive trajectory.
Global economic slowdowns, rising commodity prices, and ongoing geopolitical conflicts, such as the Russian-Ukrainian conflict, are some of the concerns that might cast a shadow over the region's growth potential, according to the report.
Marcelin Ndong Ntah, Chief Economist at the East Africa Regional Office, emphasized that despite the bright economic prospects, the region is anticipated to contend with persistently high inflation rates over the medium term.
Factors such as debt vulnerabilities, global shocks, and internal conflicts contribute to the inflationary pressures. Ntah further explained that while efforts to mitigate these pressures are ongoing, the path to easing inflationary concerns will be gradual.
Debt sustainability remains a significant challenge for the region. The report also highlights that countries including Burundi, Comoros, Djibouti, Ethiopia, Kenya, and South Sudan are at greater risk of high indebtedness due to factors such as low exchange rates and high primary deficits.