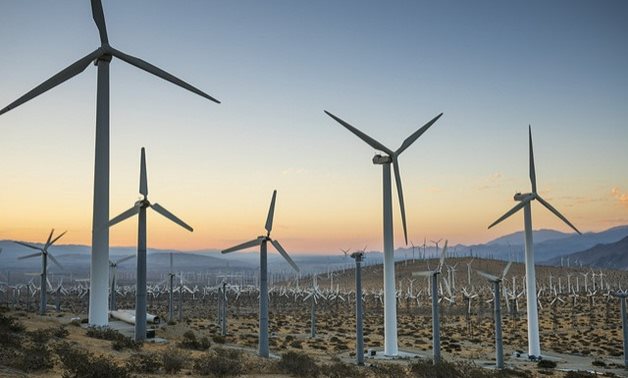 Image from EGypttoday
Egypt and UK private equity firm Actis are currently in talks to increase the latter's offer for Egypt's Gabal El Zeit wind farm, a source the New Renewable Energy Authority told local media.
According to the source, Egypt is seeking to up Actis' original offer of $400 million to around $600-800 million for the wind farm, which boasts a capacity of 580 MW.
The government and Actis commenced discussions on the sale following an announcement by Minister of Planning and Economic Development Hala El Said last month.

El Said stated that the government acknowledged the bid as the optimal bid based on technical and financial grounds from among several bidders. She also added that the government was seeking to secure a sale price exceeding $300 million.

The source explained that the next steps involve the government's intent to finalize contracts by the end of October, in line with the timeline shared by El Said in June.
In preparation, Actis has been granted comprehensive data on the wind farm by the Sovereign Fund of Egypt (SFE), enabling them to carry out its due diligence, according to undisclosed sources reported by Al Mal.
The Gabal El Zeit wind farm and the state-owned Zafarana wind farm, boasting a capacity of 545 MW, are part of the government's roster of 32 businesses marked for privatization.