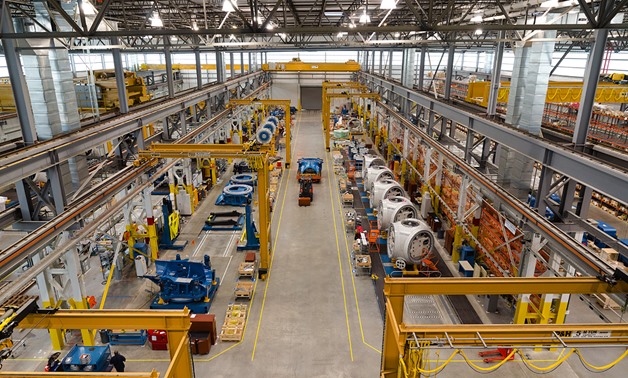 Image from Egypttoday
The Egyptian manufacturing and extractive industries production index witnessed a slight drop during June 2023 on a month-on-month basis, according to the latest report by the Central Agency for Public Mobilization and Statistics (CAPMAS) on June's preliminary data.
Egypt's production index of manufacturing and extractive industries for June (excluding crude oil and petroleum products) reached 103.21 in June 2023, dropping by 1.43 percent compared to 104.71 in May 2023.
The report, published Sunday, explained that the computer, electronic, and optical products production index climbed by 32.81 percent to record 98.37, compared to 74.07 in May 2023, with CAPMAS highlighting increased market demand.
Basic metals production was up by 4.16 percent to 59.59 in June 2023, compared to 57.21 in May 2023 when it dipped by 1.79 percent, revealed the statistics agency.
CAPMAS explained that it has updated the methodology of the index using the base year 2012/2013 and the main categories of industrial activity according to the International Standard Industrial Classification (ISIC). The agency also wrote that the index uses the monthly producer prices based on 2012/2013 since January 2020.
According to the Engineering Export Council of Egypt's latest report, Egypt's engineering exports rose by 10 percent during the first 7 months of 2023, reaching $2.492 billion between January and July compared to the $2.271 billion recorded during the same period last year.